In 2013, Andrew Jordan won the British Touring Car Championship behind the wheel of a Honda Civic. But the Motul ambassador has since retired from BTCC, swapping the high-intensity racing series to run a classic car workshop and racing team with his father. This is his story…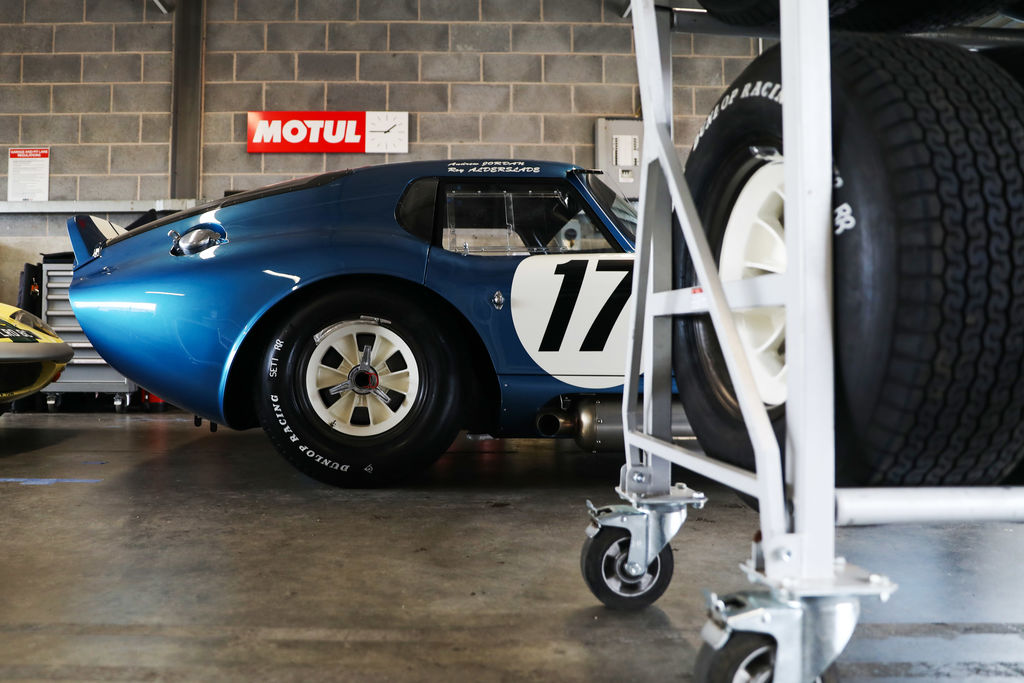 ANDREW, WHAT HAVE YOU BEEN UP TO AFTER RETIRING FROM BTCC?
When I was doing the BTCC, I always wanted to have something else going on, because I knew touring cars wouldn't last forever. Also, at the level we were at in touring cars, it's only fun when you win. You don't necessarily enjoy the driving because of the pressure. My family has run a race team since the late 1980s, and my dad has raced for years, so we've always been involved with cars. Our work with historic cars really started when my dad and I bought an historic for a bit of fun. We'd seen the Goodwood Revival and wanted to do that. Since then, it's just snowballed. We started with an Austin A40 for us to drive, and we're now on our 36th car build and we have over 40 cars that we look after. It's got very big. Touring cars was obviously a big thing for me for 12 years, but I couldn't do it now and be as busy as I am here. It has worked out well time-wise.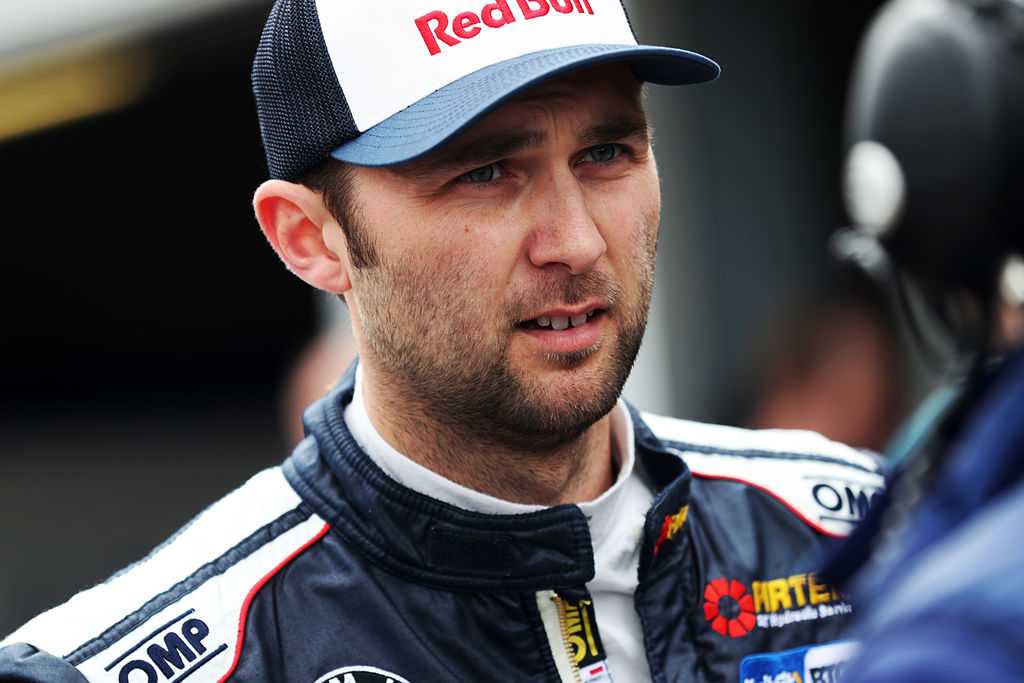 WHY DID YOU DECIDE TO SPECIALISE IN HISTORICS?
I just absolutely love the whole historic race scene. We really love building the cars and making them fast and beautiful to look at. My dad bought an old Austin A40 road car in 2013. And then we thought we would build it and take it to Goodwood Revival and compete in the St Mary's Trophy, where it's up against MK1 Jaguars and the like. In fact, it's probably still our favourite car, considering all the cars we've built, from Porsches to Cobras. It's the car that gives us the biggest smile.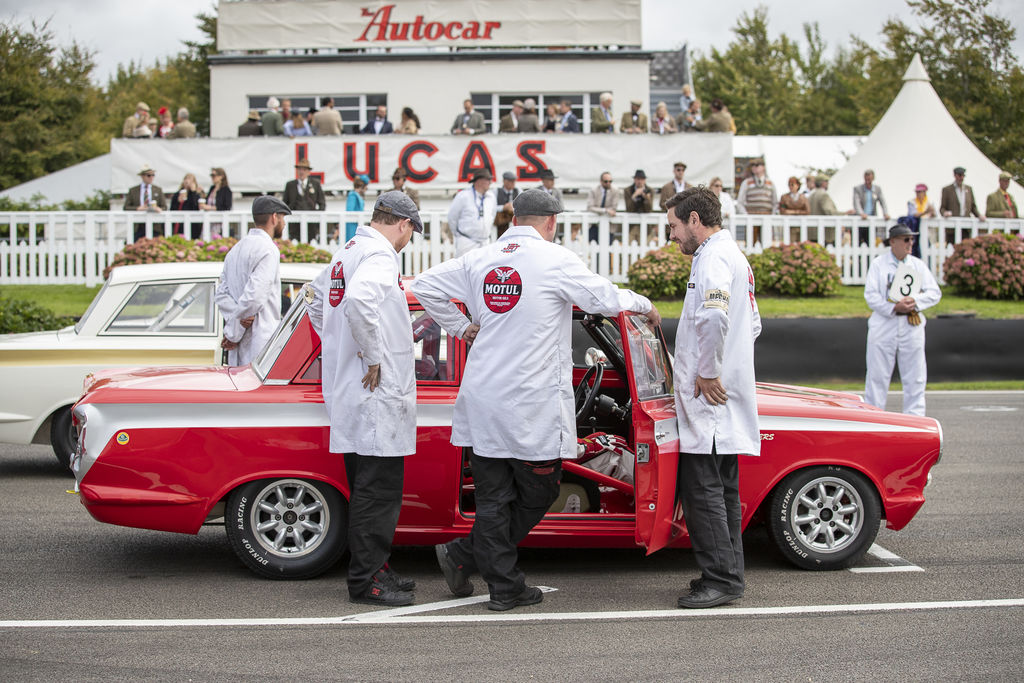 IS THE FOCUS PURELY ON CLASSIC RACING CARS?
It's all classic racing cars. We've done some road cars, but mostly we focus on racing. That ranges from Lotus Cortinas (we're on our 11th), 1960s 911s, Cobras, we're just about to start a build on a Bizzarrini, which is a beautiful Italian sportscar from the 1960s. That will be a big project. We haven't put all our eggs in one basket by focusing on one make or model. What we do specialise in is making the cars beautiful built and very fast.
IS IT DIFFICULT TO SWITCH BETWEEN SO MANY DIFFERENT MODELS?
All the fundamentals are the same. There's sometimes a bit of a learning curve for our very first Cortina or 911. But as myself and my dad have done a lot of driving over the years, we've got a lot of experience of car setup. That's also good for customers looking to improve their lap times because we can analyse the data logging and show them where they are losing time and how to improve. We can help them shortcut a lot of their learning through our expertise not just in car set up but driving, too.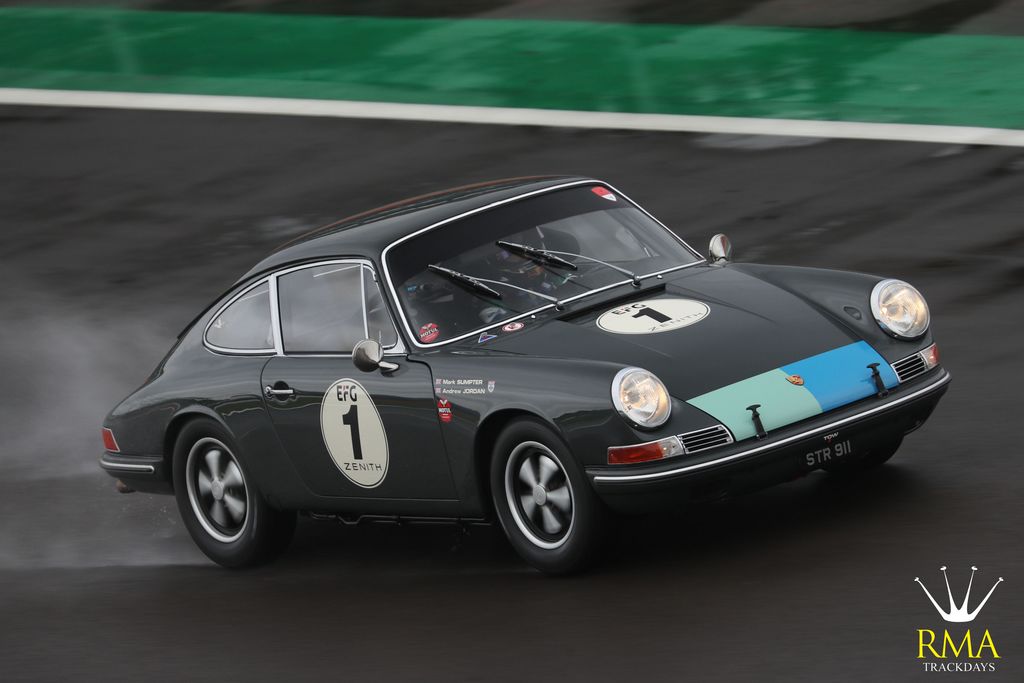 YOU'RE A MOTUL AMBASSADOR AND USE THE PRODUCTS IN YOUR BUILDS. WHAT ATTRACTED YOU TO MOTUL AND WHAT ARE THE BENEFITS OF ITS PRODUCTS?
We started working together on a couple of Goodwood projects, and we said there's probably something more we could do. Motul has great products, and we build great cars, so why not work together on something more official? They get the benefit of being associated with us, and we get the benefit of having Motul on board as a partner. I'm also a Motul ambassador. Every car we work on uses Motul. It's completely exclusive. Whether it's brake fluid or gearbox oil. It's something we're very proud of. As they evolve different products, we can test them and give feedback as we work on such a huge variety of cars. The quality of Motul is a big thing. A lot of these cars are on very tight tolerances, and you've got to have the good stuff in there to keep the longevity. These are expensive cars, expensive engines, and we need the reliability. So, you've got to put the best you can in there.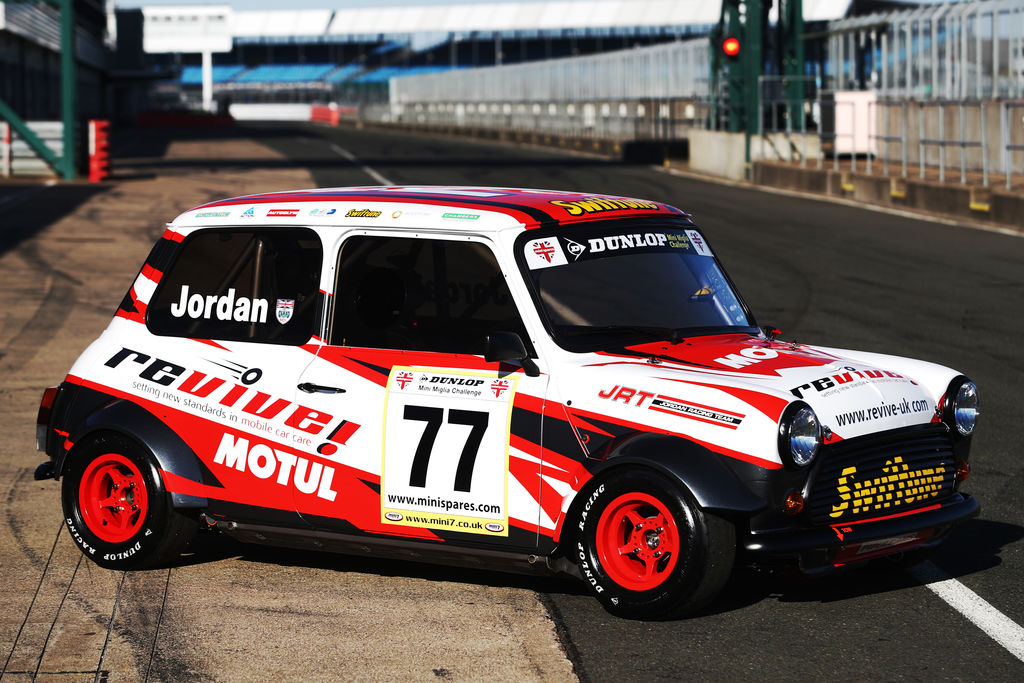 YOU'RE TAKING PART IN THE SILVERSTONE CLASSIC SOON. IS IT NICE TO GET OUT OF THE WORKSHOP AND GO RACING?
It's my favourite thing. I love building the cars, and seeing the progression of them coming together, but you can't beat getting out on an event. Seeing people enjoying their cars, driving myself, and helpfully getting some good results. That's the main thing we work towards. The Daytona Cobra that I'm driving with the owner, we built that completely from scratch. To see it go from the paint shop to having the engine fitted and then to see it racing at Silverstone Classic is a really nice story.