Motul and Stand21 have been collaborating for decades and they both operate in the same world of racing. As the new Motul car livery was developed by the French race livery designer Adrien Paviot. It was only a matter of time before Motul would launch a full driver safety gear line in the same iconic styling. We sat down with Romain Morizot, co-founder of the French racing gear manufacturer Stand21, to talk about the partnership with Motul.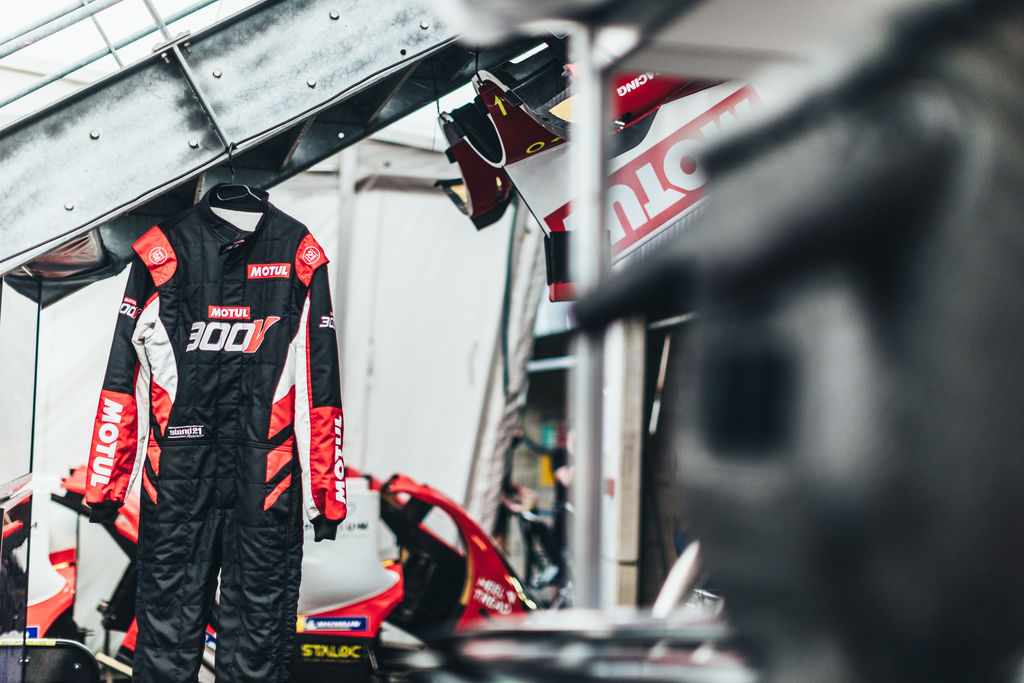 ROMAIN, THE COLLABORATION WITH MOTUL IS A LONG STANDING ONE, HOW DID THIS STORY START?
We operate in the same field in terms of racing. Motul is historically present at the most important car races. As an international supplier for several race teams, we often ran into each other at the racetracks and started talking. We quickly developed a Motul-branded clothing line for Motul racing drivers. When the new Motul 300V livery was launched, we both agreed a similar Motul 300V clothing line would be appropriate to support the new product.
HOW DID YOU REALISE THE NEW DESIGN?
We collaborated with Adrien Paviot, the French designer who was also responsible for the Motul 300V car livery. Adrien started sketching and based his artwork on the new Motul 300V product and packaging design that was recently launched during the 24 Hours of Le Mans. He designed a racing overall, gloves, shoes and the design for a custom-painted helmet.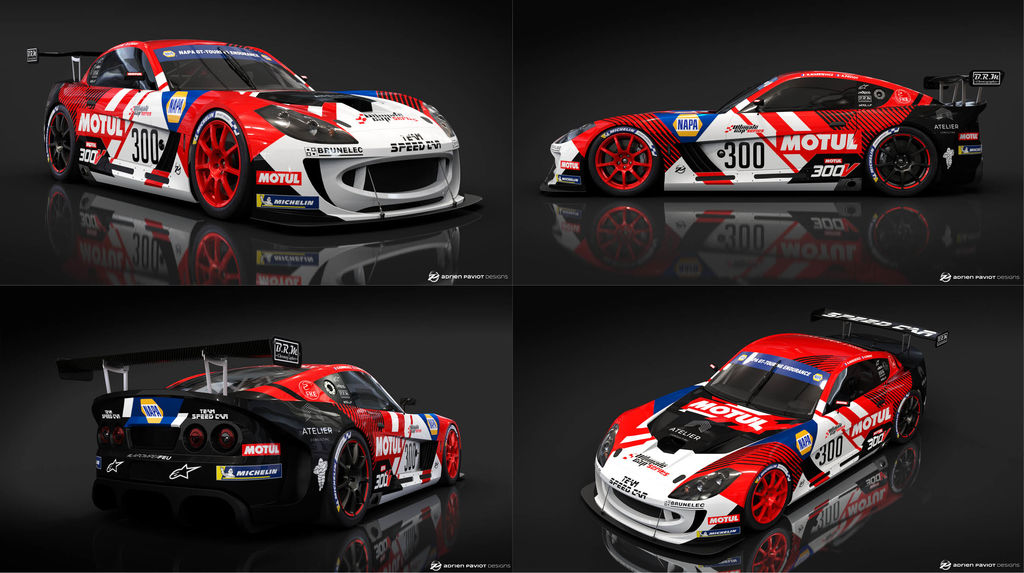 IN TERMS OF SAFETY, WHICH IS THE USP OF YOUR COMPANY STAND21, WHAT CAN A DRIVER EXPECT?
Most manufacturers simply follow the FIA regulations and comply with it. We don't. We always try to surpass the safety regulations and outperform the rules. For instance, our race suit clothing is fire and heat protective for a minimum of 12 seconds after a fire breaks out. As a matter of proof, I tested it and waited for 16 seconds before the firemen extinguished my clothing.
What most racers don't realise is that good racing clothing should not only protect against fire, but most of the burns come from the heat transmission of the fire itself, even if the suit is not on fire. The best example is the accident of Romain Grosjean, where literally all the safety rules did what they were supposed to do. You could say he was lucky, and yes, he was, but his safety gear prevented him from much worse injuries. What people tend to forget is that behind every racer, there is a husband, wife, kid, family… and that he/she is in the first place a human being that needs optimal protection.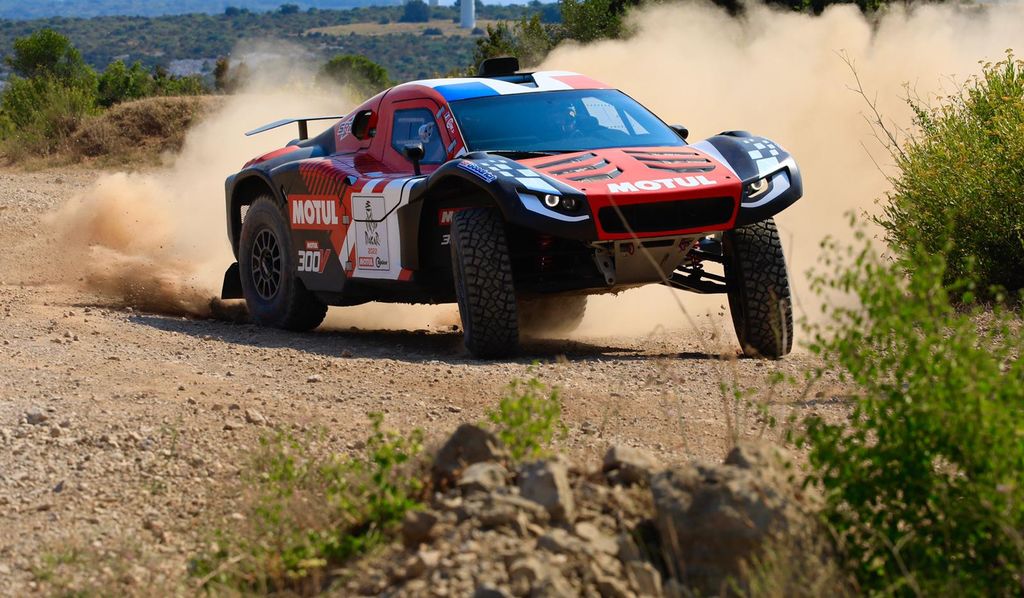 HOW CAN RACE TEAMS BUY THIS NEW RACING GEAR?
As a manufacturer we don't sell directly to Motul's clients. The different Motul distributors who are in touch with the local race teams are taking care of the orders. So, all sales are coming via Motul's network who collaborate with these race teams.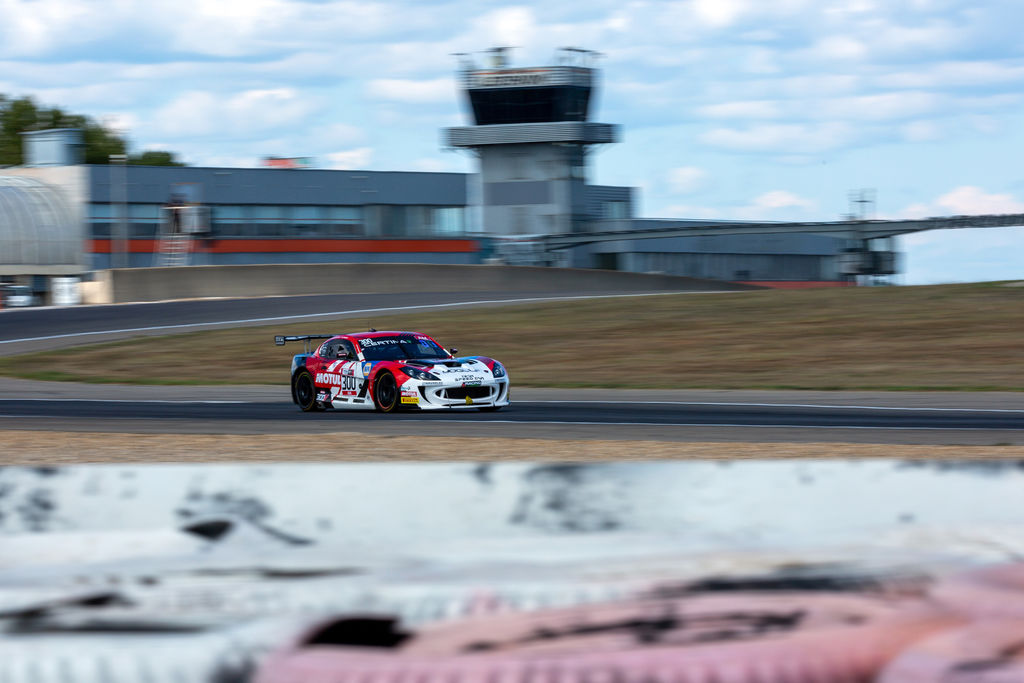 WHAT NEW SAFETY FEATURES ARE YOU WORKING ON?
Well, let's say that we are finetuning things now. First our industry developed improved clothing fabrics, then better helmet safety and the HANS system (head and neck upport). On the latter, I'm 100% sure that this device, which we helped develop back in the 1980s, saves lives around the world every weekend. Back in the day when we were launching it, people first thought it was the silliest thing they had ever seen, but honestly, it's not hard to see the results. Opinions changed quickly.
Nowadays, as we see more and more woman racing, we are developing specific female underwear. Lots of the 'normal' underwear is nylon, which is catastrophic when the car catches on fire. It's in these details that our industry can make the difference for every driver's safety.