History is the celebration of Goodwood Revival. Named aptly as the revival of the Goodwood Motor Circuit and celebrates the time period in which it was open to bring retro-revelers to embrace the spirit of 'out with the new and in with the old'.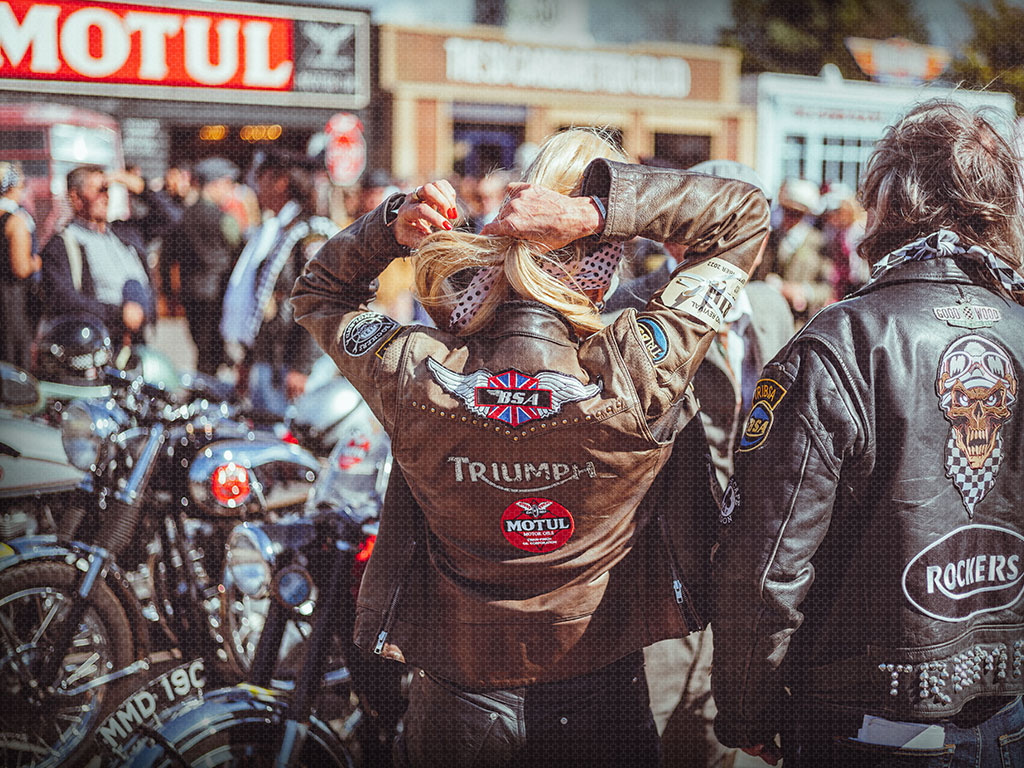 Goodwood Revival is celebrated at Goodwood Circuit and has been since its launch in 1998. 50 years after the opening of Goodwood Circuit, the 11th Duke of Richmond drove a Bristol 400 around the track- just as his grandfather, the 9th Duke of Richmond, did in 1948 to open the circuit in the first place.
You will see wheel-to-wheel classic racing between exotic cars that many of us would be scared to take for a spin on a quiet country lane. The fearless race for the entertainment of spectators and to celebrate the glamour, the noise and the smell of motorsport of old. Race fans will converge in period costume in their thousands to soak up one of the largest historic motorsport events in the world.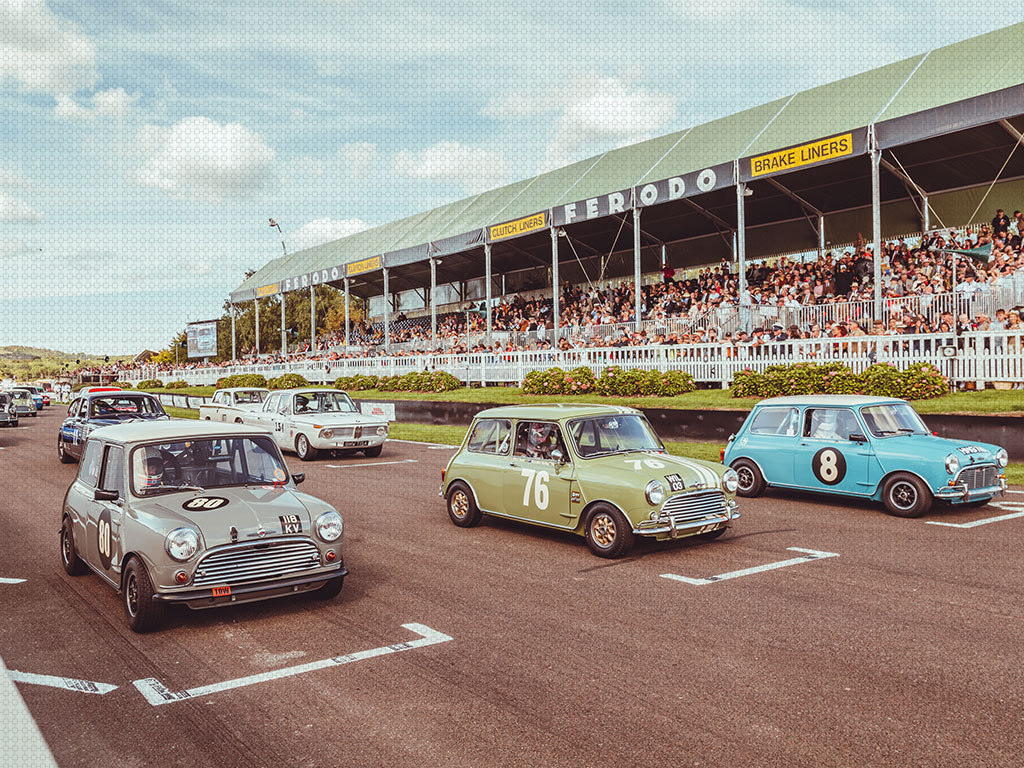 The circuit closed in 1966 as the owners did not want to modify the chicanes to accommodate and control the speeds of more modern racing cars. The circuit had already been modified once before to replace a fast left-hand curve that was deemed to be too dangerous. This 18-year snapshot in time that Goodwood Revival celebrates sees: the burst of the Beatles and a reply from the Rolling Stones; the second term in office as Prime Minister for Winston Churchill; the early beginnings and expansion of the NHS; Elizabeth II became Queen; the first motorway opened, and the death penalty is abolished.
This period also features an important date for Motul. Formed in 1853, Motul was part of the Swan and Finch oil company. In 1932 Ernst Zaugg became the French distributor for Swan and Finch products- Motul.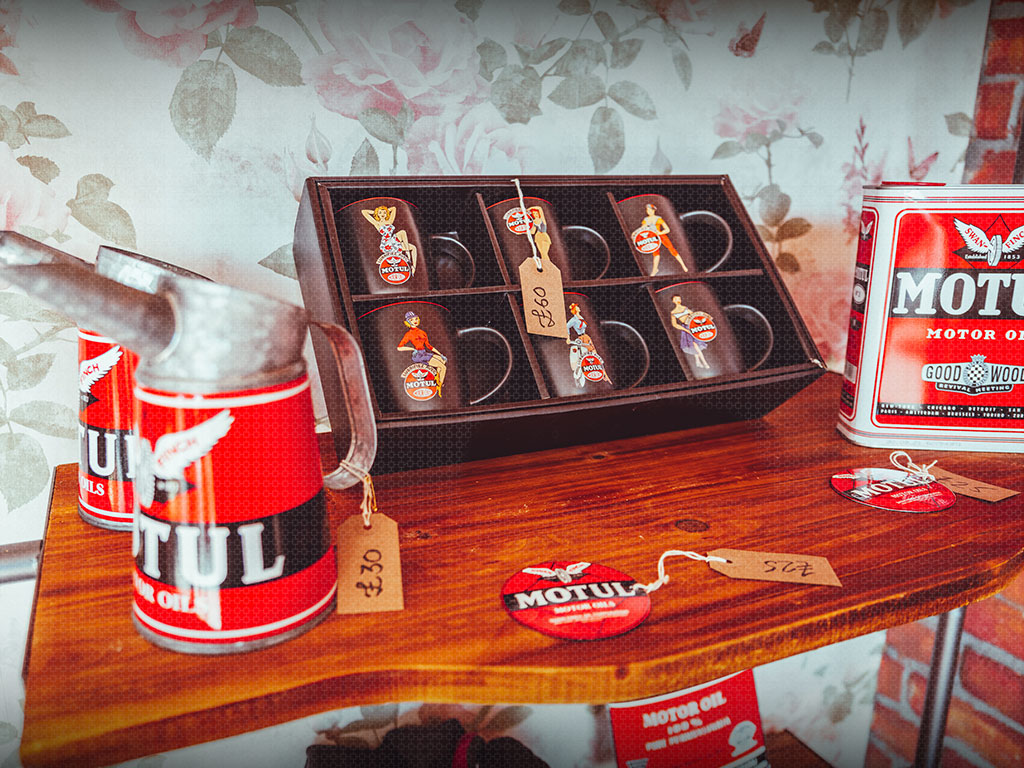 In 1958, Zaugg acquired Motul in its entirety- buying out the Swan and Finch company. The lubricants brand has stayed within the family ever since.
As a brand, Motul sees the value of tradition and the rich history of motorsport that Motul is weaved in thanks to the launch of the first semi-synthetic engine oil in 1966 and the world-renowned Motul 300V- named after the 300 motorsport victories attributed to Motul up until that point.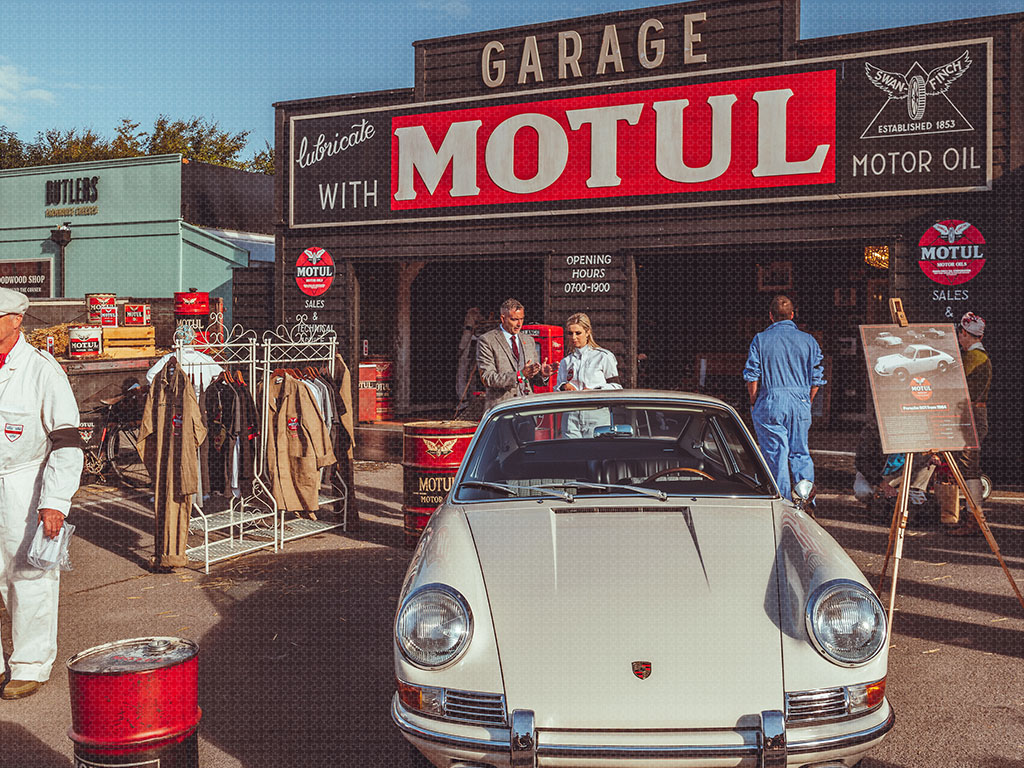 Motul is an official partner of Goodwood Revival and even developed a Revival specific oil in 2019 to celebrate the prestigious event.
Struggling for outfit inspiration? Why not take a look at our vintage-inspired race workshop jackets and boiler suits to hit your retro stride around the event!