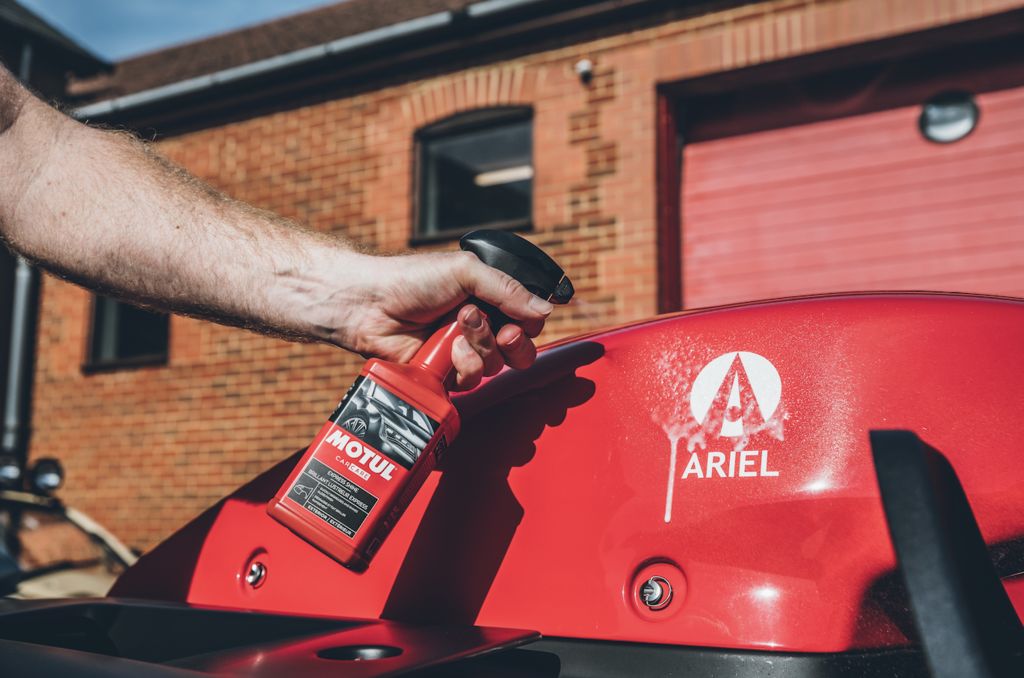 MOTUL FORGES NEW PARTNERSHIP WITH ARIEL
Fast, fun, intuitive, innovative, quality, passion...these principles resonate with MOTUL's core values but they have also been attributed to the niche British OEM, Ariel Motor Company, which goes some way to explain why a newly-announced global partnership between MOTUL and Ariel is a perfect fit!
With a long and innovative history, Ariel Motor Company is today specializing in the manufacture of high-performance recreational vehicles, with the Ariel Atom proving an international success on both road and racetrack. In 2014, Ariel added the high-performance Ariel Ace motorcycle to its range, with the Ariel Nomad road/off-road car following in 2015 ensuring that the company has gone from strength to strength. Both two and four-wheeled vehicles use Honda engines which has been a key element to Ariel Motor Co securing a firm hold in the automotive marketplace while retaining the advantages of being a smaller manufacturer. Uniquely designed, hand-crafted to order and with impressive performance, Ariel vehicles offer total driver – and passenger – involvement.
With such obvious synergies, all Ariel vehicles will use MOTUL engine, brake, gear and coolant lubricants and fluids for first fill and subsequent service fills. MOTUL's product range will help deliver performance and reliability for the vehicles, while promoting increased, responsible usage with lower fuel consumption and longer drain intervals. The main products to be used will be 8100 engine oils, gear oils and brake fluids.
Much as MOTUL produces exclusive, specialist lubricants for many of Honda's motorsport programs, Ariel cars and bikes have individual, bespoke specifications which guarantee that each customer gets exactly what they need. They all combine the best of high quality and low volume race-level engineering, materials and production values. From fun sports car to track weapon, on or off-road excitement and exhilaration, from four wheels to two, plus now with MOTUL's motorsport-proven, performance-enhancing reliability and quality, these vehicles deliver!
Pierre Barrard, Chief Marketing Officer at MOTUL: "We are thrilled to begin this new 360o partnership with Ariel who, it could be said, produce the type of vehicles that bring joy to motorsports enthusiasts and neophytes alike. Technically advanced and high performing, but with fun and passion at heart, we wholly share Ariel's values and believe that our experience and expertise will make an important contribution to the pleasure of the driver. We also share a very long history in which innovation and fervor have featured strongly in our ceaseless technical progression and we look forward to moving forward to the next stage together. I thank Ariel's team for their trust, and for their commitment to the world of motorsport."
Tom Siebert, Managing Director of Ariel: As the latest generation of Ariel vehicles become more technically sophisticated, aligning ourselves with a lubricants partner sharing the same values makes perfect sense. We at Ariel are always striving for technological advancement, along with class- leading performance and reliability, and know that this sentiment is shared by MOTUL. We are very proud to be associated with MOTUL and know that their heritage, core values and vision will play a key part in helping drive Ariel forward."