Club Motul: Most Beautiful Cars of All Time
The Jaguar E-Type is often considered the most beautiful car of all time. There will be many that argue the case for it and that case will just be a picture of a MK1 accompanied by the words, "Just look at it."
What we're going to do then is rank the best-looking cars of all time… Apart from the Jaguar E-Type.
Lancia Fulvia Coupe 1.6 HF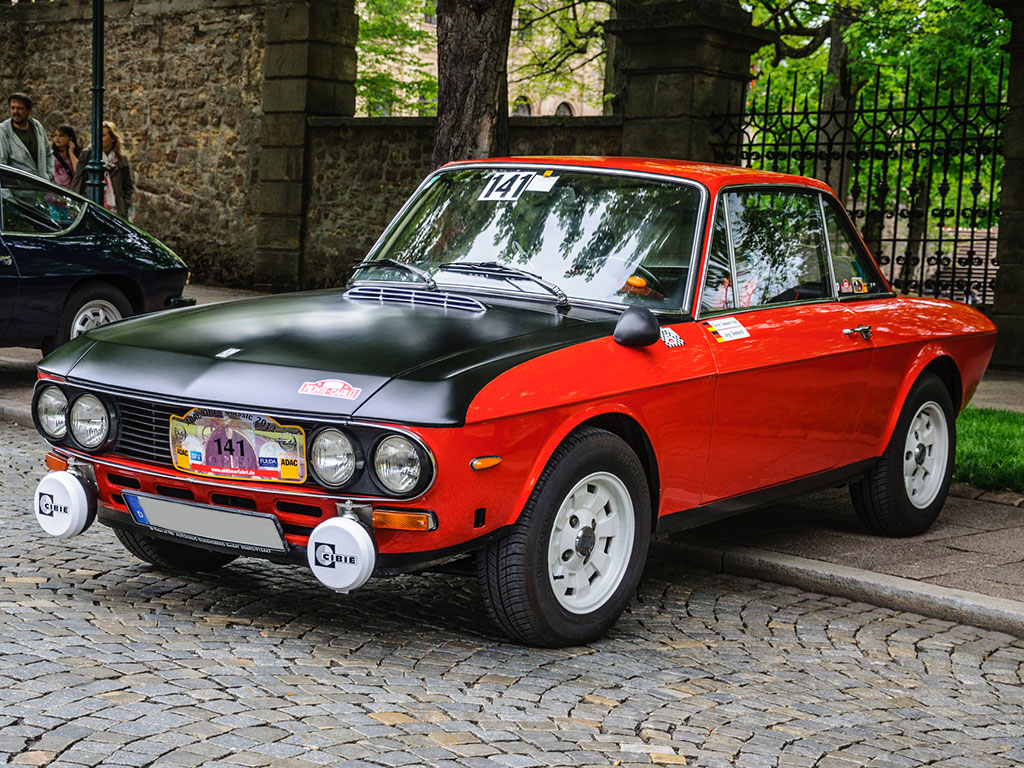 Somehow the Fulvia Coupe managed to be both curved and straight at the same time. The body is muscular and yet also delicate at the same time- like Arnold Schwarzenegger doing ballet.
Known for its rallying prowess, the GR.4 produced 145hp from a 1600 V4 engine. As the car only weighed 825kg, that meant a power output of 200bhp per tonne.
Spyker C8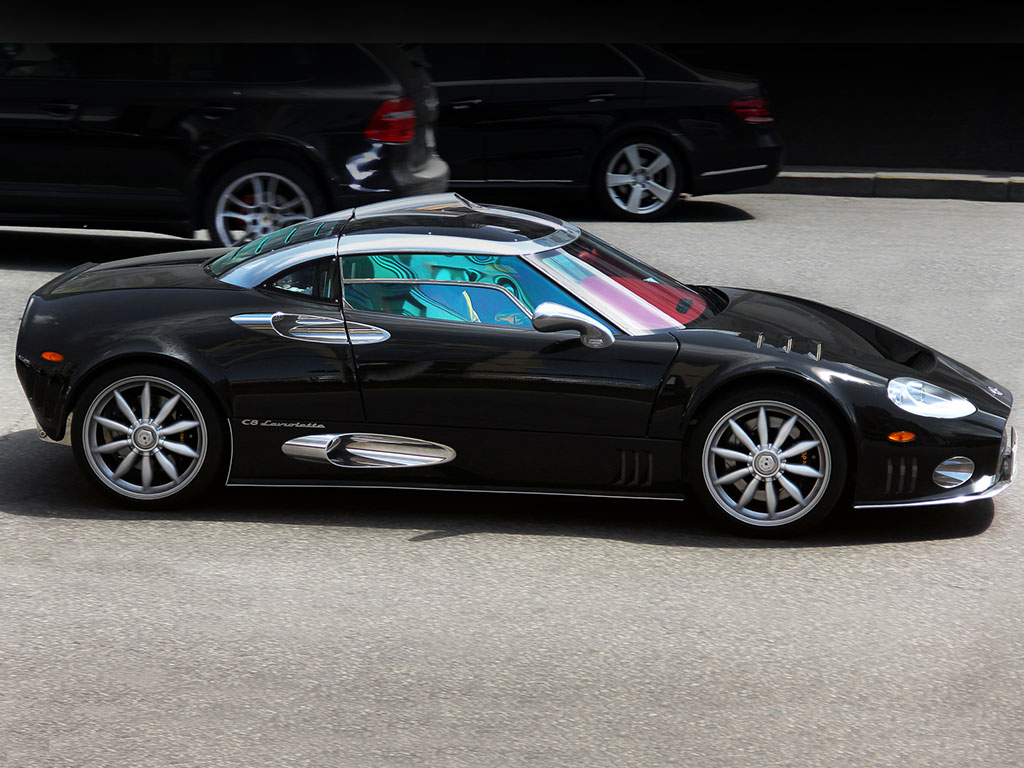 Like many cars on this list, the Spyker C8 is incredibly rare. The engine isn't, it's powered by the same unit used in the Audi R8 but the exquisite interior detailing of quilted leather and bare gear linkage can only be found in the Spyker.
It isn't just the interior though. The exterior is a blend of modern and retro styling cues with small antenna-like wing mirrors and wide haunches with deep, chrome air intakes. It certainly makes an occasion of automotive design.
Jaguar XJC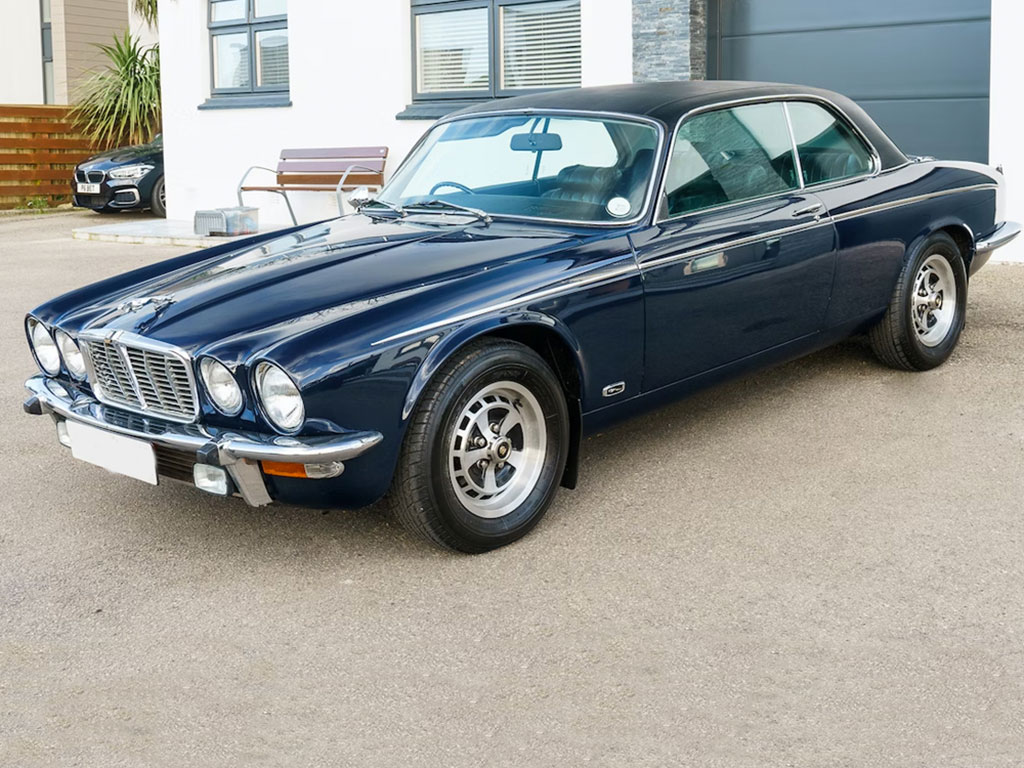 It's all about proportion with the XJC Coupe. Every detail is in perfect proportion. It almost has a whisper of American muscle car about it with the Kent Alloys but with a never-ending bonnet that saves the sophistication.
There are some questions marks over the structural rigidity of the XJC but that delicate A-frame is what makes it.
Saab 99 Turbo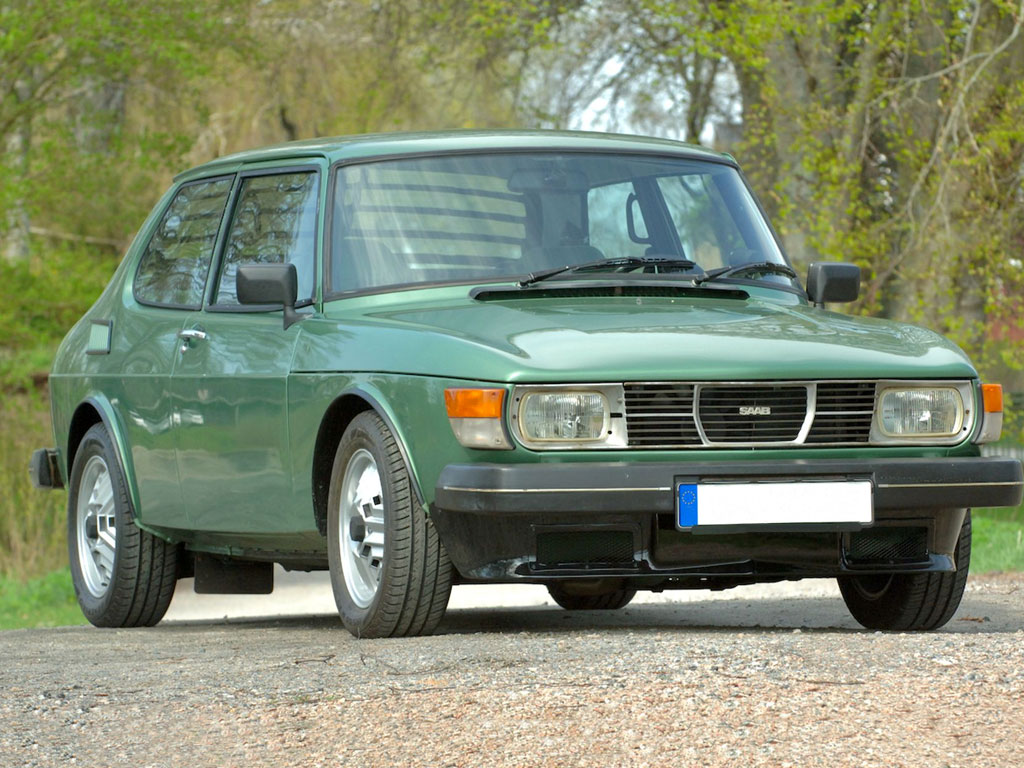 It isn't exactly fine-toothcomb design work with the Saab 99 Turbo. Underneath, there will be a complex network of safety features that eclipsed any other vehicle of the time but we're focusing on looks today.
There is a chunky front bumper. The wheels looks like dustbin lids from space and it's a Saab so it should appeal to insurance brokers with it's safety rating. Yet somehow, when it all comes together it looks like a 1980s themed speedboat.
Audi TT MK1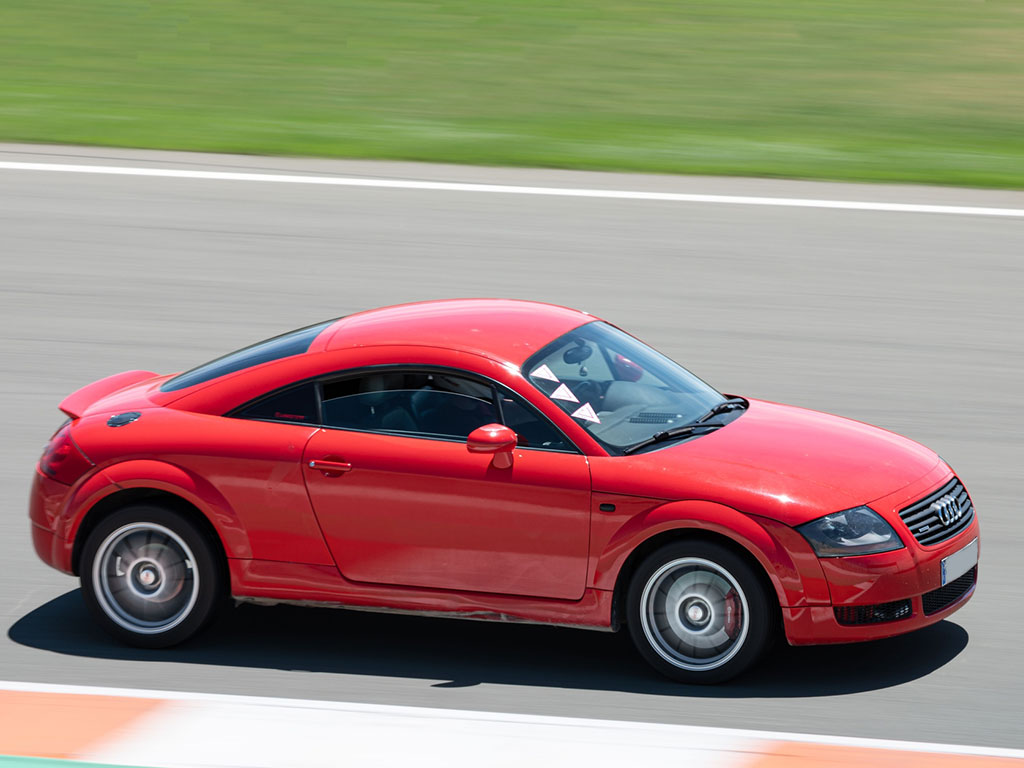 The Audi TT is 25 years old this year and it doesn't look anywhere near that old- especially when compared to its contemporaries.
It was the first car that was manufactured using laser beam welding, which is how it got the seamless and rounded design that the TT is famed for.
Alfa Romeo 8C Competizione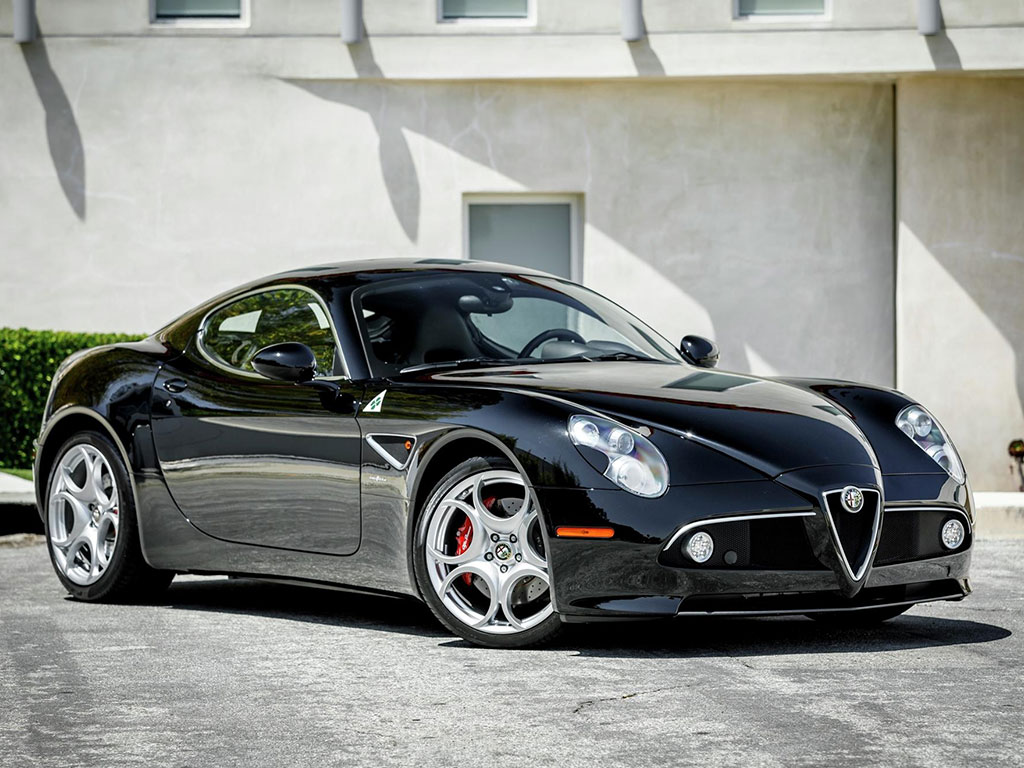 There had to be an Alfa Romeo at some point. There have been some beautiful Alfas over the years. But the Italian marque outdid itself when it came to the 8C Competizione.
Of course, there have been a few Alfas to hold the 8C name before so the newest addition had some proving to do. The 4.7 litre V8 creates 450bhp which is housed in a swooping-silk body and there were only 500 made. That makes it powerful, rare and stunning.
BMW 507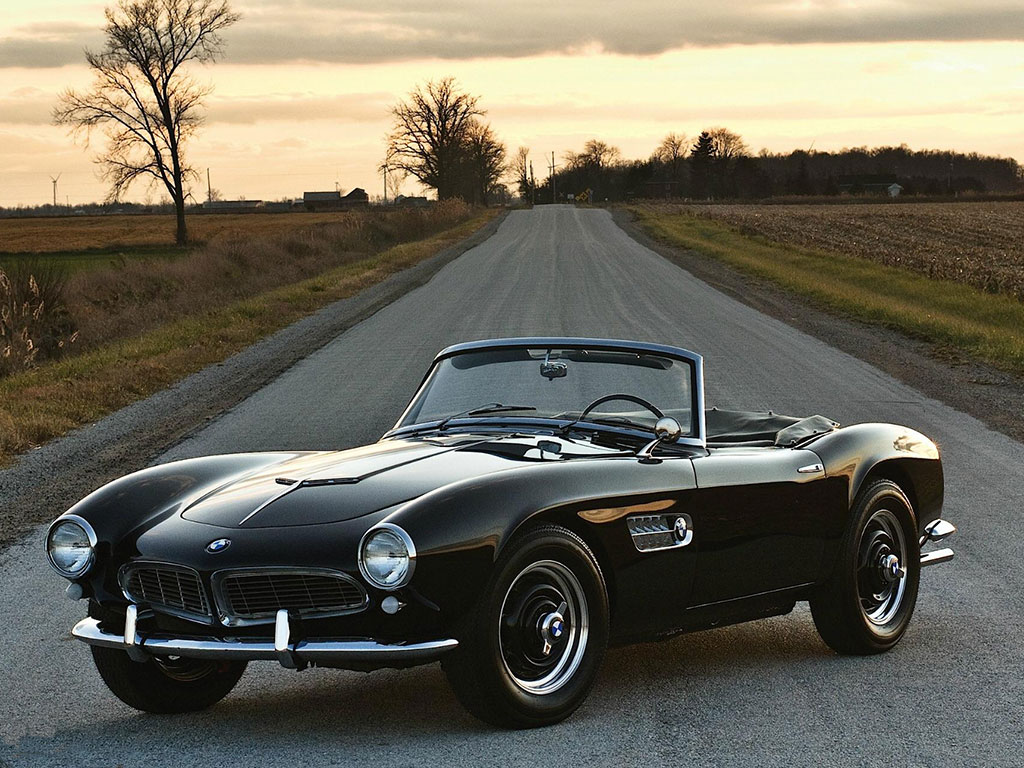 This is an often forgotten and unexpected BMW. It doesn't look anything like an M3, that's for sure. It was also a complete commercial failure; BMW planned to price the 507 at $5000 in the US market but by the time it made it to market, it was double the cost- which is around $100,000 in 2023. BMW lost money on every car they sold and it nearly bankrupted the brand.
Due to only 252 being made and their stunning hand-crafted aluminium body, they're now worth $2,000,000. The price in 1959 seems a little bit of a bargain now doesn't it.
Volvo P1800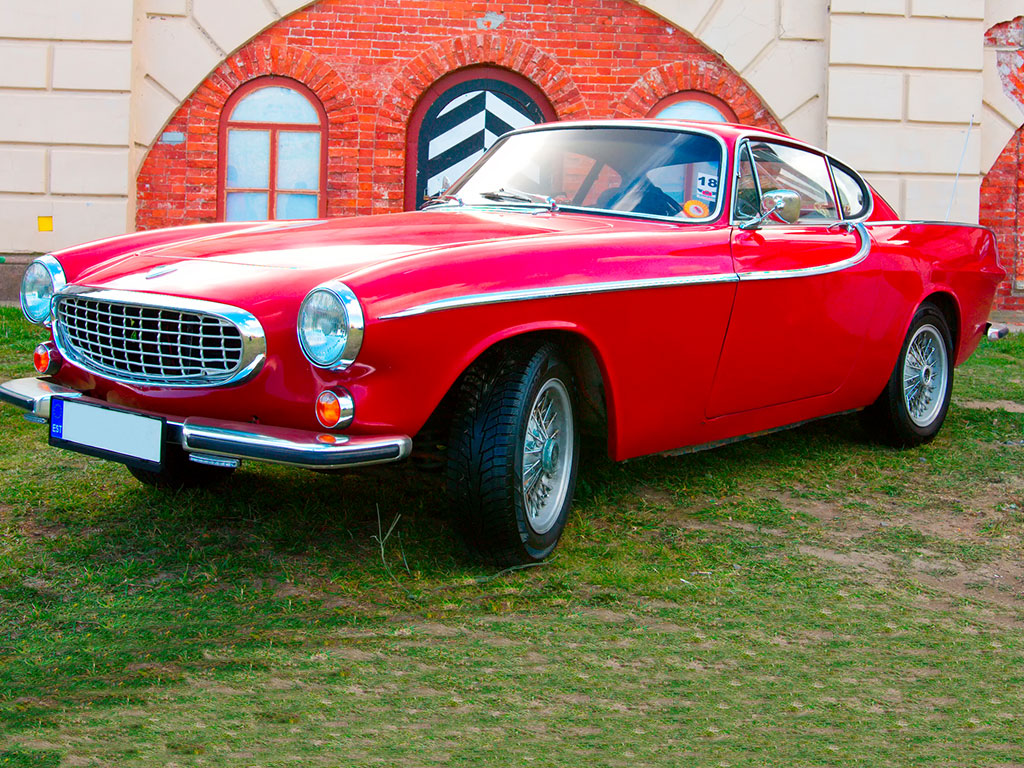 When you think Volvo, you don't immediately think two-door sports car- brick-shaped estate maybe.
But the P1800 had a go-faster chrome swoop and everything. It simply doesn't look like anything else. It has tailfins like a Cadillac and a smiling grille as it hurtled towards baddies carrying Roger Moore.
It was manufactured by Jensen for a while but after 6000 cars were built, production was moved back to Sweden due to quality control problems.
TVR Sagaris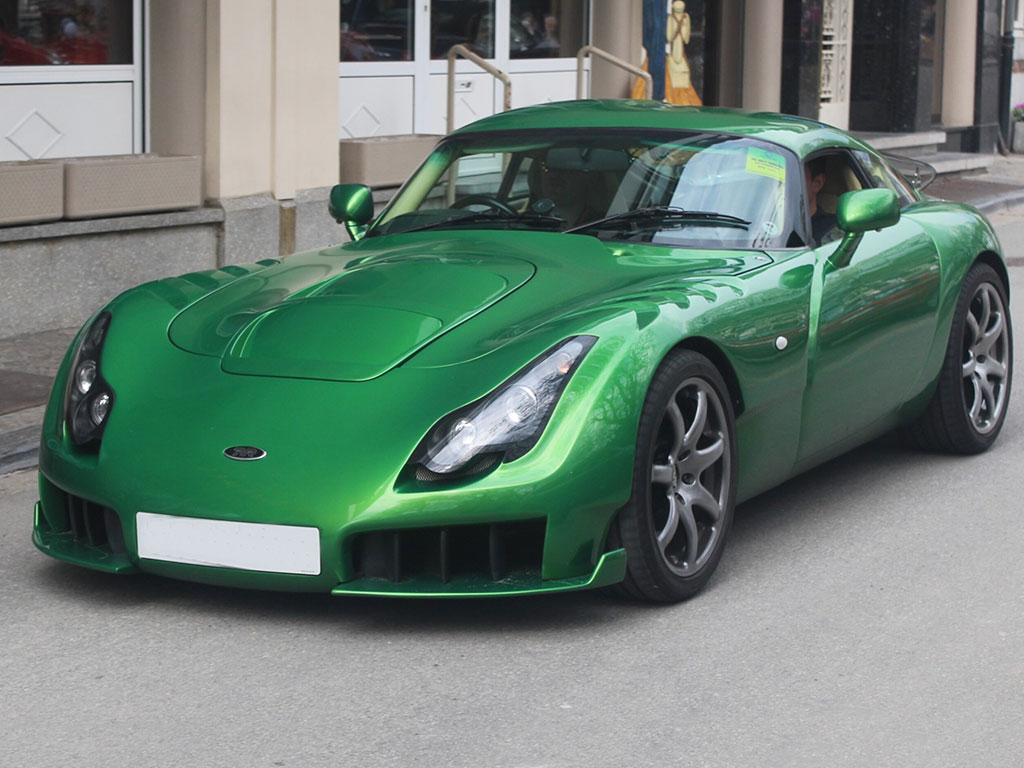 You may be thinking, "No way is that beautiful" and you'd be right, but a portrait of Beelzebub has never been caught so accurately in car design.
The engine develops 406bhp and will launch you from 0-60 in 3.7 seconds. That's mainly because the body is made from fibreglass so it only weighs about the same as a greyhound.
The designers ignored the safety guidelines at the time that all new cars had to be fitted with ABS and front airbags. TVR didn't bother with any driver aids either, so it wasn't exactly safe, but there has never been a car that looked like it wanted to kill more than the Sagaris.
Even the name is aggressive, Sagaris comes from the name of a lightweight Greek battle-axe which was feared for its ability to penetrate armour. Yikes.
Volkswagen Karmann Ghia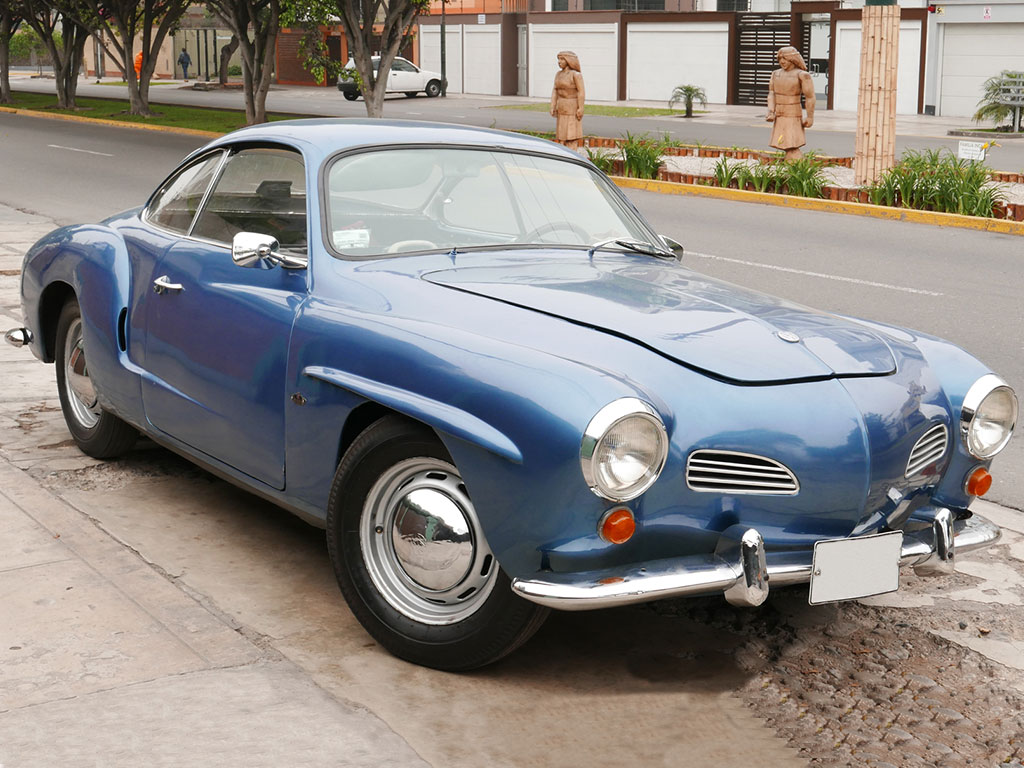 Now it isn't fast. It was based on the underpinnings and powertrain from a beetle, so the Karmann Ghia is only about aesthetics. Think of the Karmann Ghia more as a boat, gently floating around, rather than a sports car hammering down the track.
The name comes from both the German coachbuilder, Karmann, and the famed Italian design house, Carrozzeria Ghia. The hand-finished body partnered with white-wall tyres slots the Karmann Ghia into the rulebook for 1950s elegance.
Alpine A110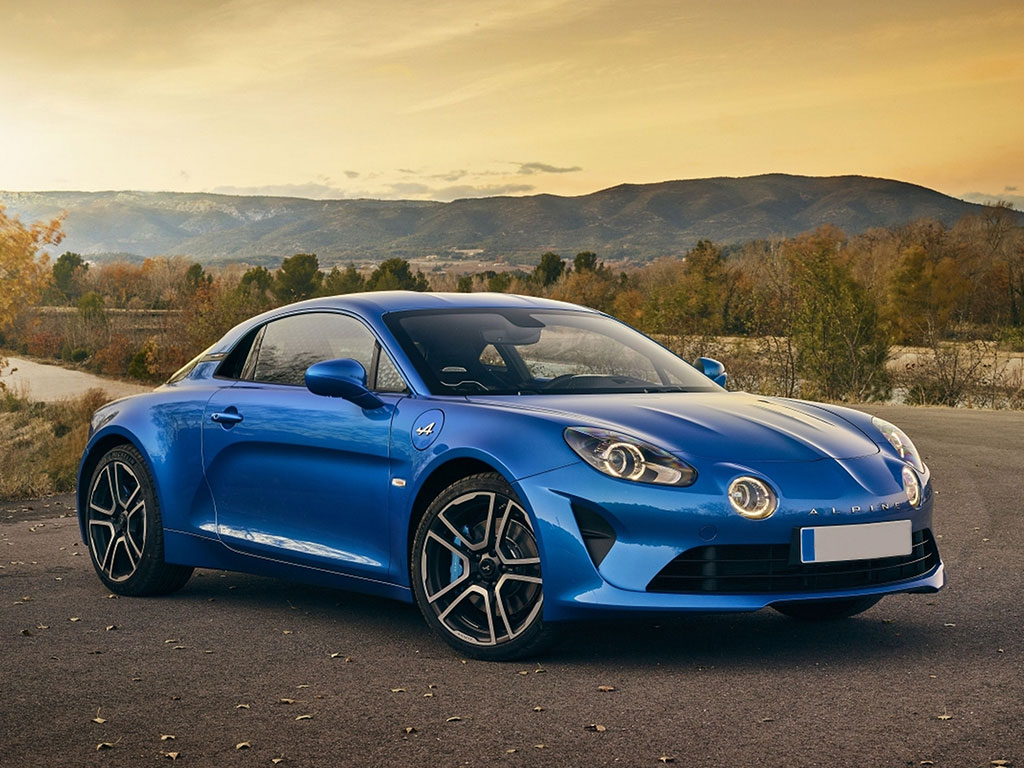 The original A110 was a really good-looking thing. Almost bug-like at the front. But the name-revival takes it to a new level.
It's clearly inspired by the original, there's no doubt about that, but it just looks just right from every angle. It perfects the art of balance with the design as well as the performance. Owing to the original, it's a lightweight machine at only 1100kg. When you throw 252hp at that, you get a 0-60 time of 4.5s from the 1.8 litre turbo and an impressive 44mpg.
Aston Martin DB7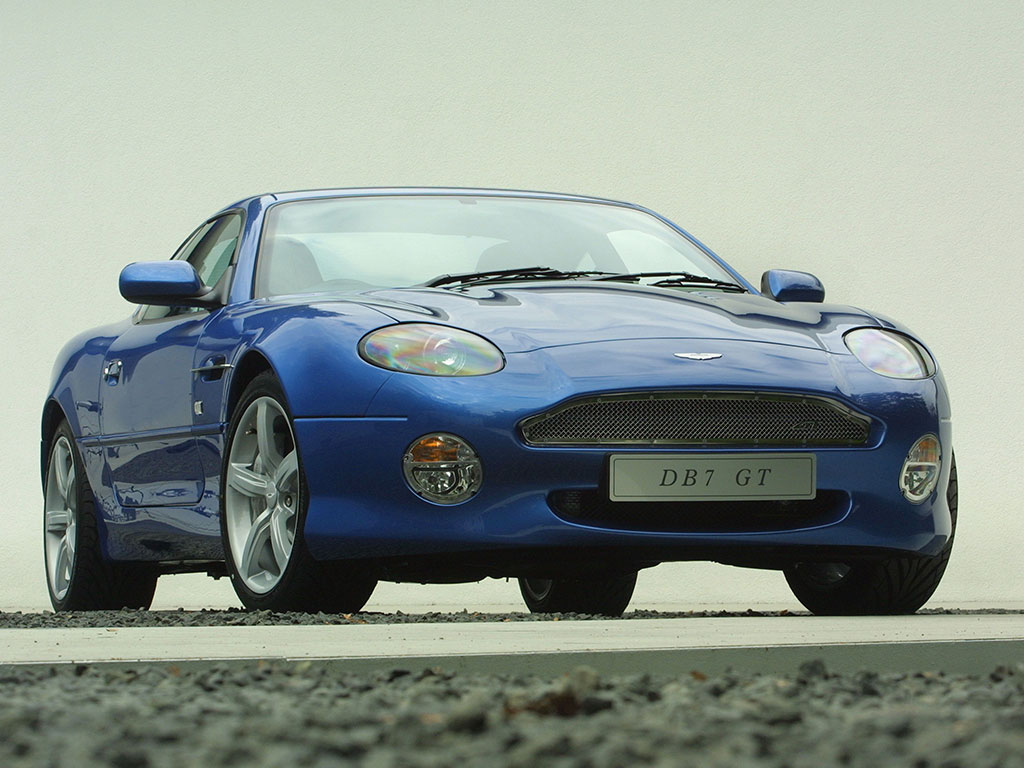 If you put Mazda 323 F taillights, door handles from the Mazda 323 estate and wing mirrors from a Citroen CX together- you don't immediately think "I bet that's a looker". Yet somehow it looks like a fish designed in a wind tunnel.
In silver it is pure elegance. The fish also saved Aston Martin commercially and allowed it to begin a new tact of DB cars.
Lexus LC500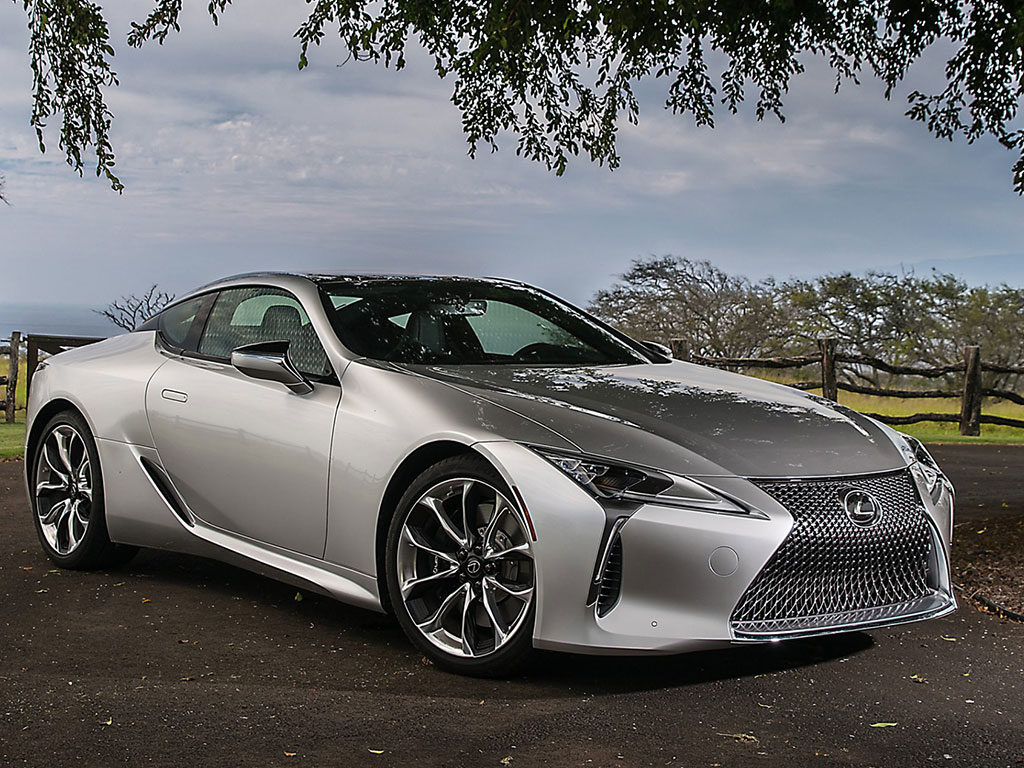 Pardon? A Lexus? Yep, it's a golf club special at number 3. There are whispers of the LFA about the LC500 but it simultaneously looks like nothing else on sale. It resembles an arrowhead with air intakes and some kind of spaceship at the same time. It looks more like it was forged in rock rather than assembled in a Japanese factory.
After some extreme hyperbole, the verdict is that the LC500 certainly reassures us that there is exciting design to be had in the future of the automotive world.
Aston Martin DB4 Zagato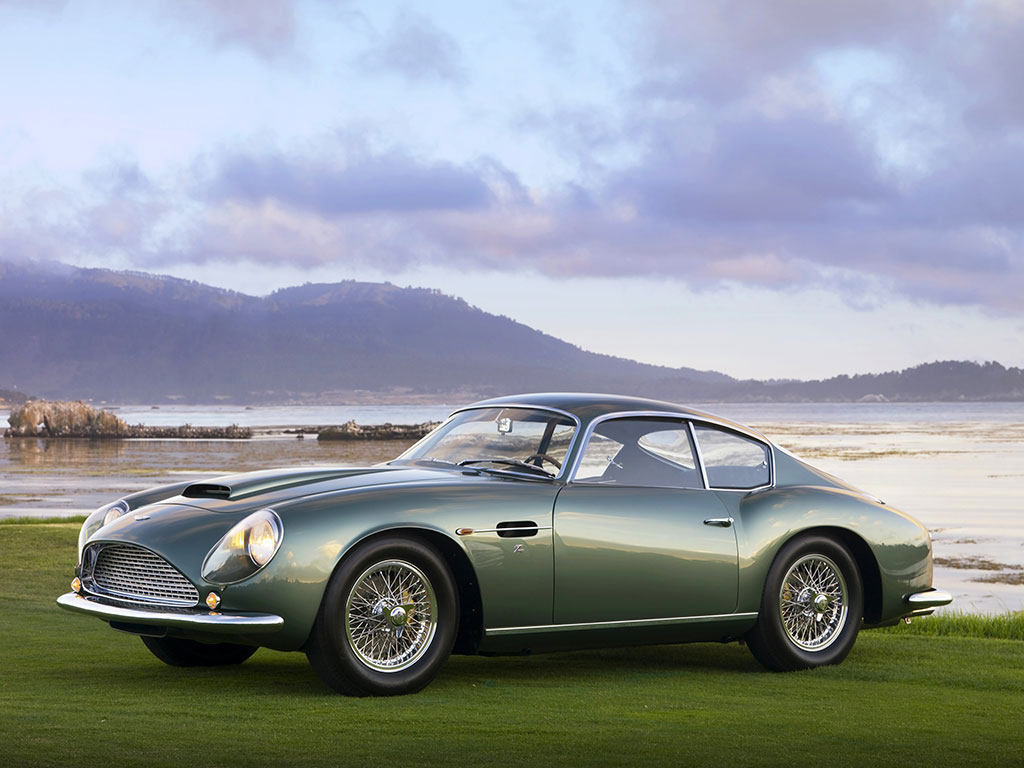 Now if you look at a DB4, you don't immediately think "Yeah it's alright but I wish it looked a bit nicer" but Ercole Spada of Zagato had other ideas.
He decided the car needed to be lighter and many of the steel components were replaced with heat-resistant aluminium and that led to 129kg being dropped from the original weight.
Only 20 of the originals were ever made and that does lead to a rather large price tag… Around the £12 million mark.
Toyota 2000GT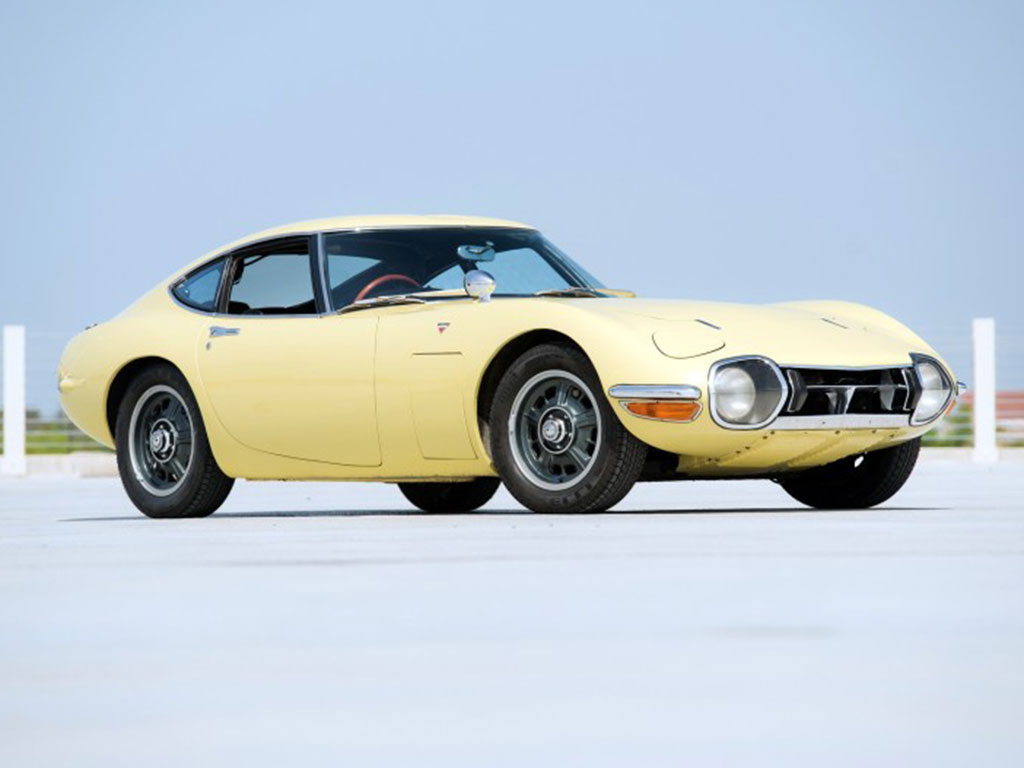 The Toyota 2000GT could be called the Japanese E-Type. It's one of the rarest, most beautiful and most expensive cars to ever come out of Japan.
It's so low to the ground and only reaches just over 1.1 metres at the highest point. This gives it a low-slung liquid look on the road. It was mostly sold in red or white, which is a good job as it looks exquisite in both colours- also very patriotic.
To add to all of that design elegance and 1960s retro-cool, it has pop-up headlamps- which the E-Type never had.
If you're thinking of bagging yourself a 2000GT, you won't get much change out of a proper big number. £1 million should do it. That's only if someone who currently owns one is willing to part with it though as there aren't that many left and they aren't very often sold publicly.
Club Motul
Whether you have one of the cars on this list or not, make sure you're using quality lubricant formulations. Motul offer an oil range for modern performance cars, racing cars, classic cars and standard road cars with technology to improve performance as well as longevity.
If you're a Motul fan you can browse the range of brand clothing, accessories and stickers.
If you're a member of an affiliated car club, use your club specific code for a discount!