Six-time Olympic and 11-time world cycling champion Sir Chris Hoy lined up on the starting grid at this year's Goodwood Revival behind the wheel of a "Motul Mini". Chris was driving a Mini owned by Motul partner Snetterton Speed Works, an historic racing car workshop and team based in the UK. Competing against 29 other Minis, he was racing in a special two-driver, 45-minute race for the Revival's Sir John Whitmore Trophy, so called because of John's triumph in the British Saloon Car Championship in 1961 behind the wheel of a Mini Cooper. Racing driver Jonathan Lewis, owner of Snetterton Speed Works and one of the co-drivers in the race, tells us more…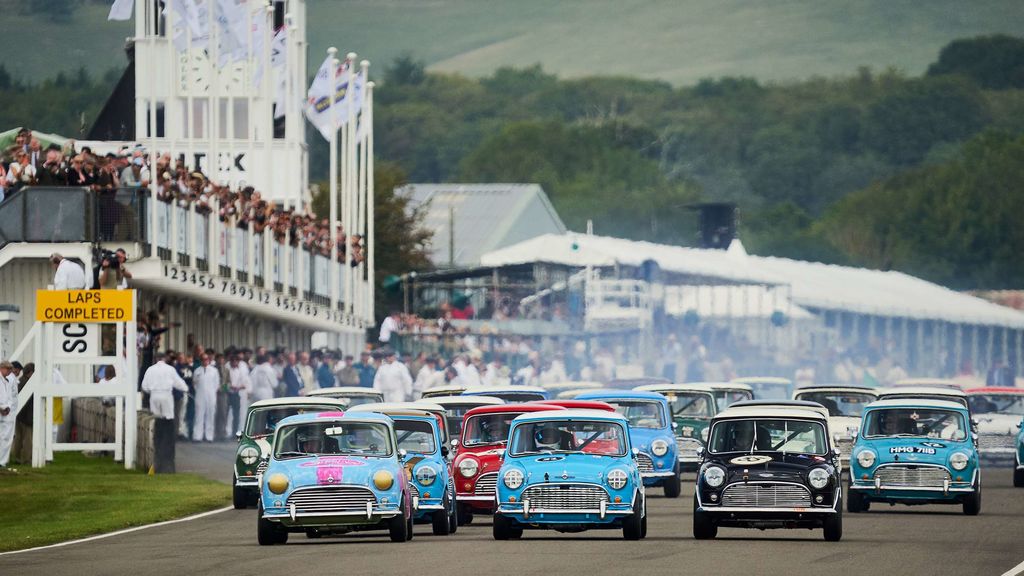 JONATHAN, HOW WAS THE REVIVAL?
It was great as always. It was fun to meet up with people again and dress up and have a laugh. As for the racing, it wasn't a great result for us. We had Éric Hélary driving in one of our cars. He's a Le Mans winner but had never been to Goodwood before and we ended up qualifying 20th. In the race, I took the start and got the car up to eighth, and then we swapped and Éric worked hard to get us back up to eighth again. But then his tyres went off. You could be the best driver in the world and still find these Minis a challenge to drive. They are incredibly unique and difficult to drive fast until you're used to it. In hindsight, if we'd had a good day's testing, we'd have had a better result. We ended up 13th. As I say, Éric's a great driver, he just needed more time in the car.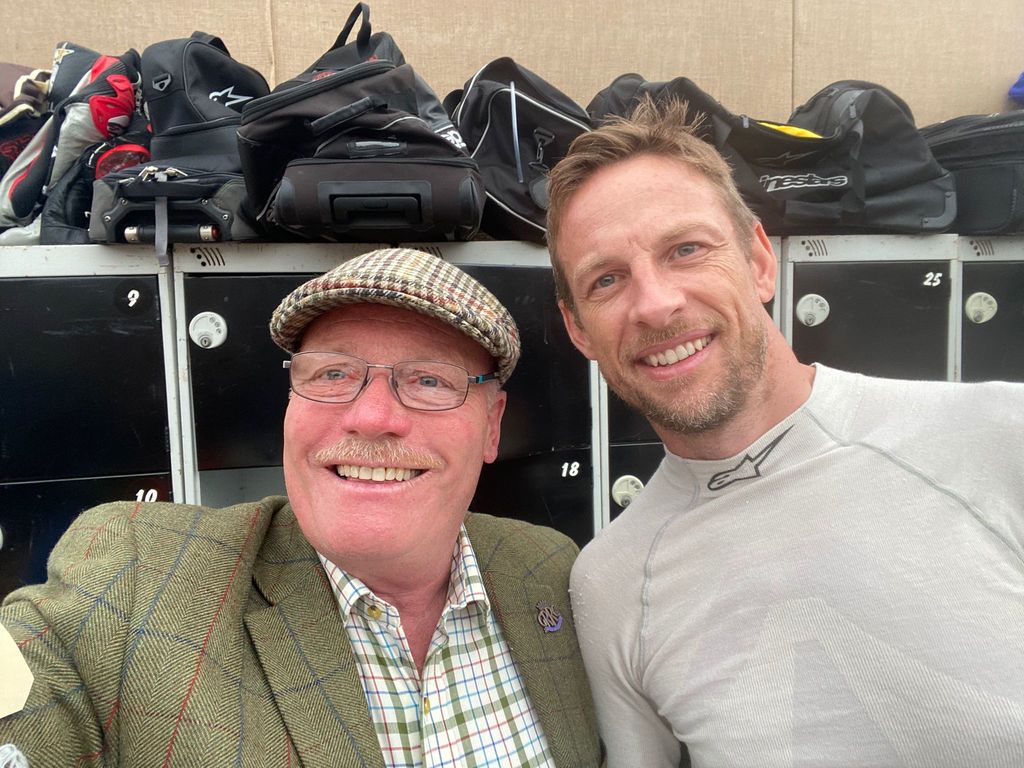 YOU ALSO HAD SIR CHRIS HOY IN A MINI FOR THE JOHN WHITMORE TROPHY. HOW DID HE FIND IT?
Yes, we had Chris Hoy, the Olympian, in the other car. It was a similar experience for him. He had never driven the car before, but he did know Goodwood at least, and he found it quite shocking. He loved it, of course, and was grinning from ear to ear, but he found it difficult to get within two seconds of what Éric did.
WHAT'S THE KEY TO DRIVING THE MINI FAST AT A TRACK LIKE GOODWOOD?
Flat out, turn your head, look for the apex and turn the car before you get to the corner, so the car slides. It's a bit like watching a really good rally driver on a loose surface, he gives it a Scandinavian flick and turns the car before he gets there, and then beautifully drifts around the apexes. It's very much like that. These Minis have zero grip and tyres made of wood [laughs], which is great fun but quite humbling, especially for drivers who might be used to Le Mans cars, for instance, with lots of downforce.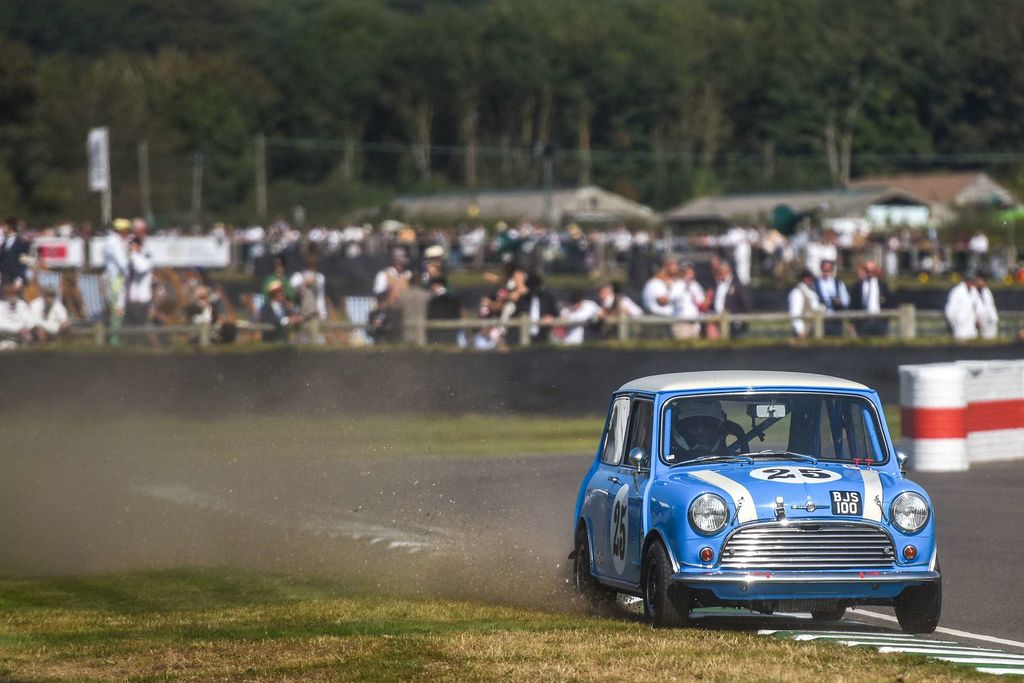 HOW MUCH PREPARATION GOES INTO GETTING THE CARS READY FOR AN EVENT LIKE THE REVIVAL?
There's more preparation goes into it because we need to put interiors into them as they must be like they originally were. So, they have passenger seats and door cards, and we must rebalance the car. Even down to the details like hiring our period outfits and overalls. We also do more testing because it's such a prestigious event and everyone wants to do well. But there isn't more maintenance. That's about the same.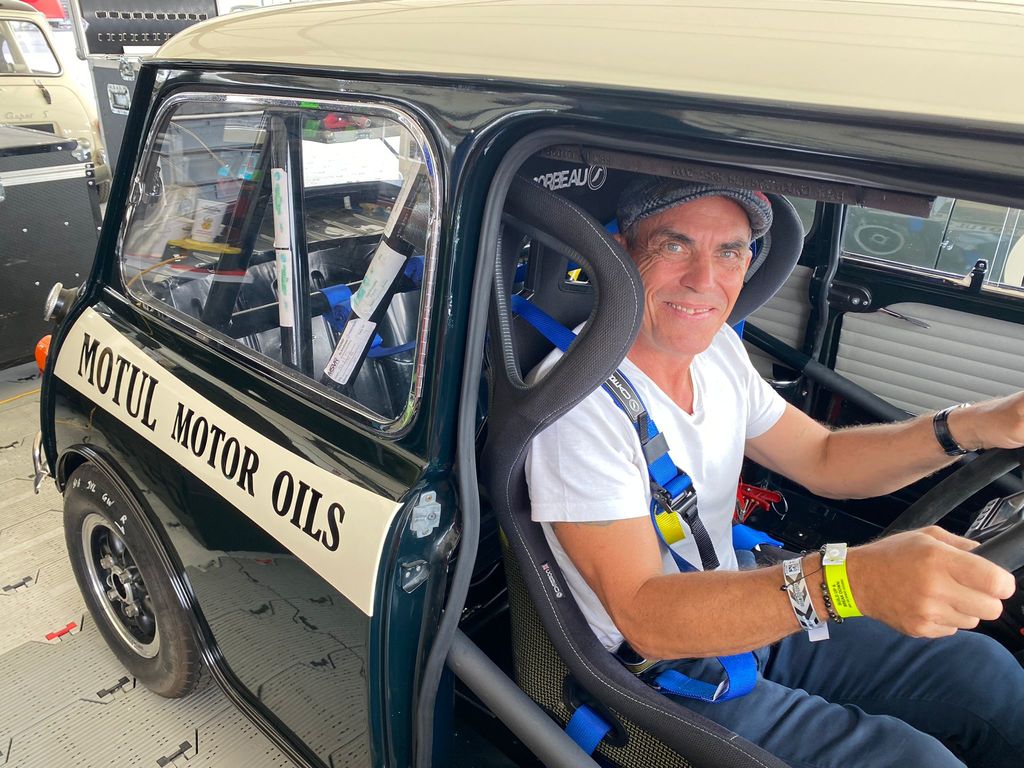 AS A CUSTOMER OF MOTUL, WHAT ARE SOME OF THE ADVANTAGES OF USING THE PRODUCTS IN YOUR HISTORIC CARS?
I use Motul 300V Le Mans in my cars and I've never had a problem with any engine. Before using Motul, I would have wear issues or gears that would pit because the previous lubrication was breaking down. Now I don't have any of these issues. It's the least of my worries.
Photography by Pete Summers and James Lynch.