One of the things that makes the Goodwood Revival so special is the fans' access to the cars and the drivers. It's also not uncommon to spot a well-known face or two. Here are just a few of the famous faces our photographer bumped into at the event.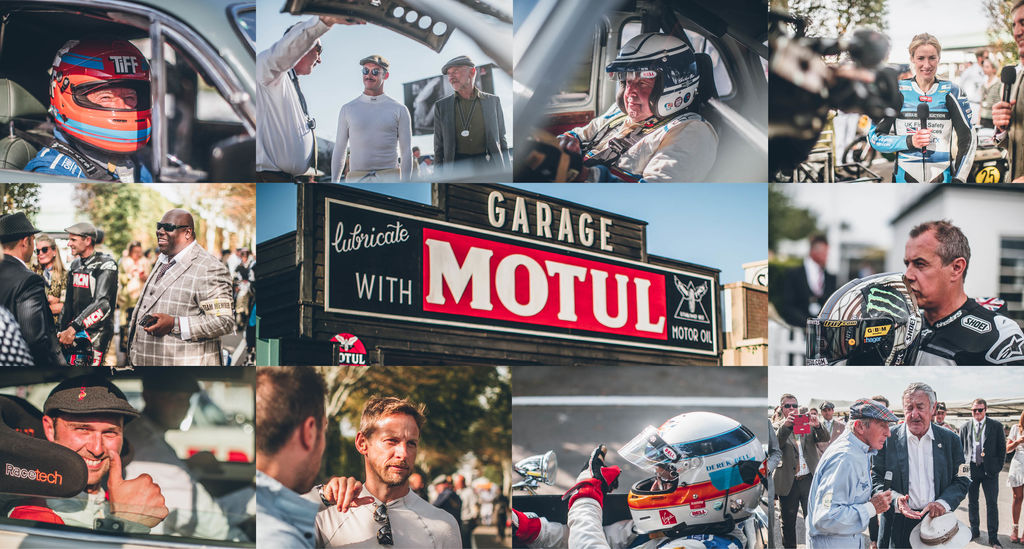 CARL COX
Carl Cox. A name more familiar with the music than the motoring scene. But since 2013, the bike-mad DJ has been running his own team – Carl Cox Motorsport. Recently, he was made an ambassador of MV Agusta and over the years he has partnered with Motul for his racing teams and the Carl Cox Motorsport Cup in New Zealand.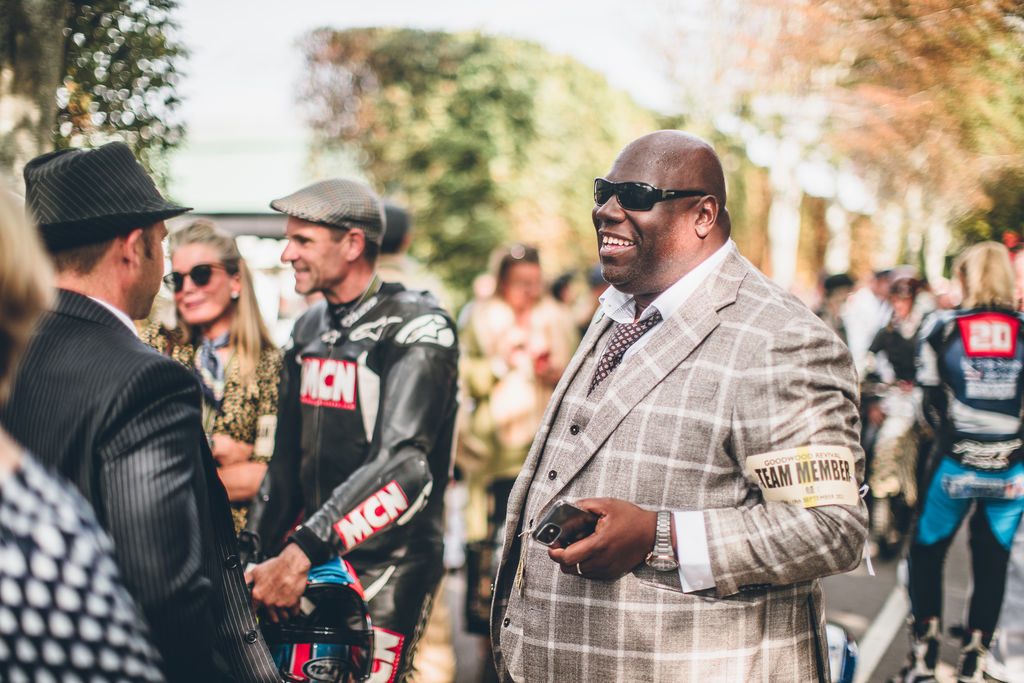 JENNY TINMOUTH
Jenny Tinmouth is the fastest woman to lap the Isle of Man TT course, breaking the record on her first trip to the island in 2009, and again a year later. She's also the only woman to have competed in the British Superbike Championship. Throughout her career she's achieved plenty of firsts and a string of Guinness World Records.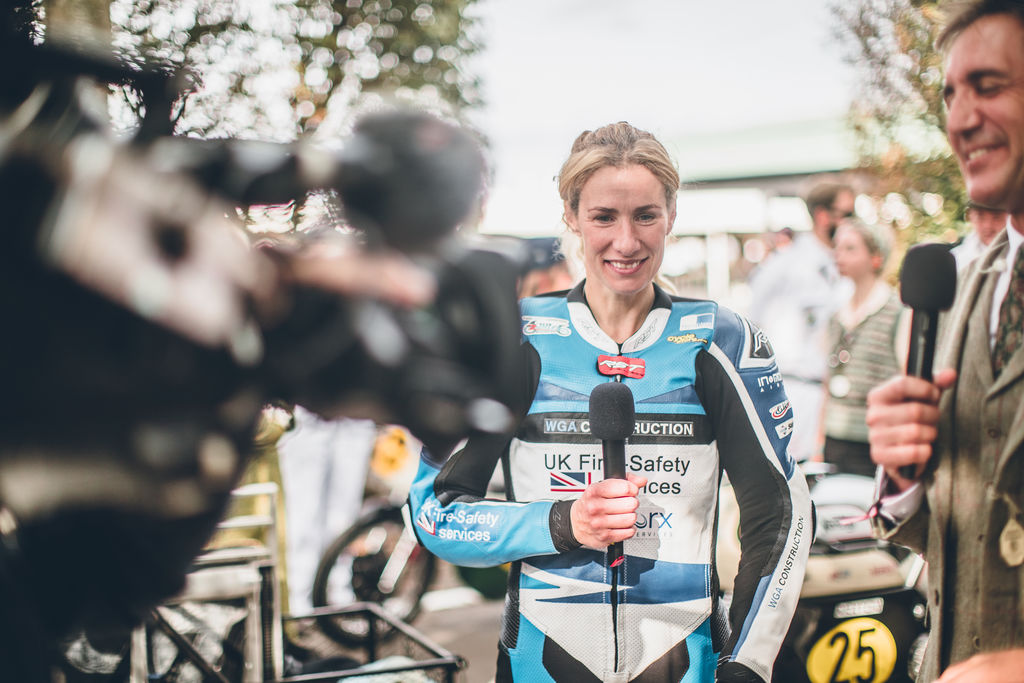 JOCHEN MASS
German racing driver Jochen Mass, winner of the 1975 Formula One Spanish Grand Prix behind the wheel of a McLaren and 1989 Le Mans 24 Hours in a Sauber C9 Mercedes-Benz. At this year's Goodwood Revival, he raced in a glorious selection of cars, including an Austin Mini Cooper S, Jaguar E-Type, an Alfa Romeo 8C, a Ferrari 250GT SWB/C and a Riley One-Point-Five.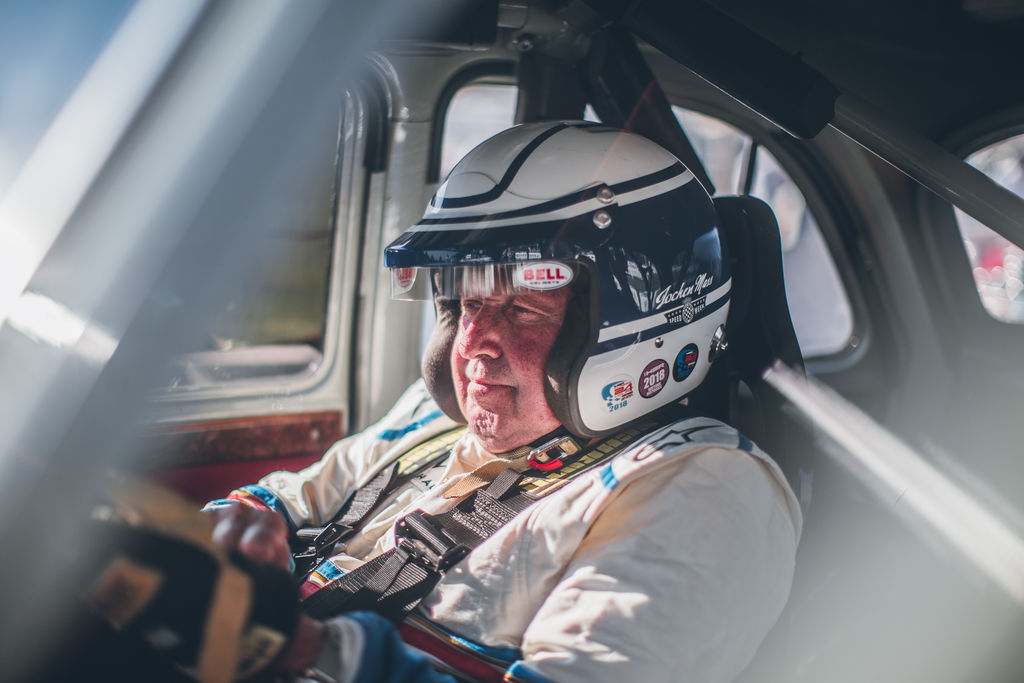 TIFF NEEDELL
Ex Formula One. Ex Le Mans. Ex BTCC. Ex British GT. Ex Top Gear. It's fair to say, Tiff Needell has been around the motorsport block during his long career. And the English driver is a regular at the Goodwood Revival, where this year he drove a Jaguar MKVII and a Jaguar E-Type lightweight.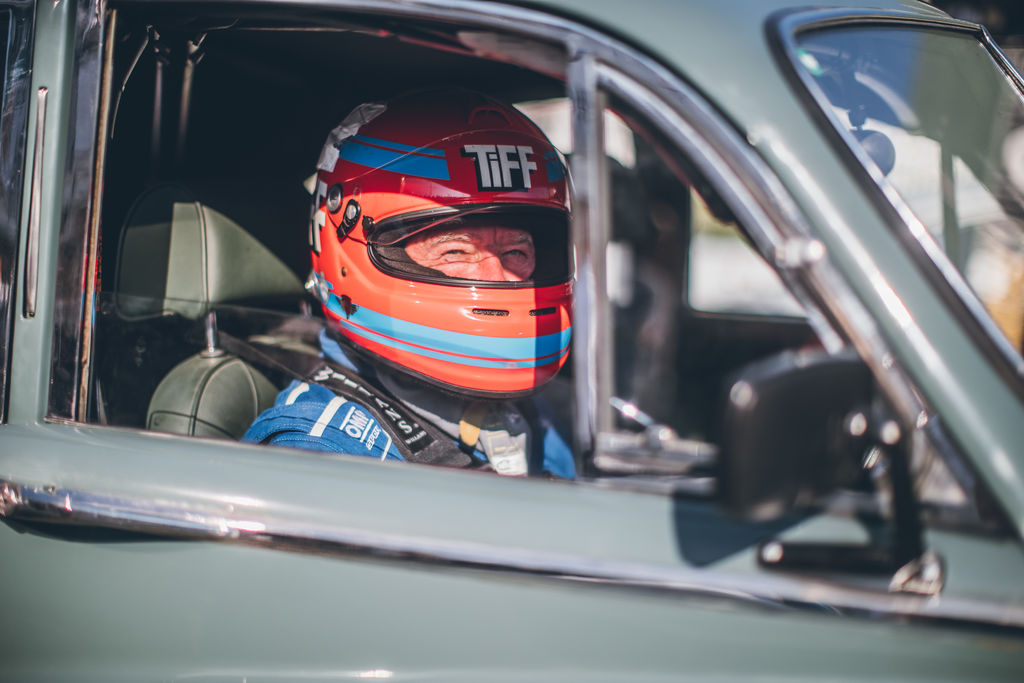 JACKIE STEWART AND NICK MASON
Twenty-seven Grand Prix wins. Three driver's championships. A second at Le Mans and a close win at the Indianapolis 500 on his first attempt. Jackie Stewart is clearly one of Britain's most successful racing drivers. Here he is at the Revival speaking with Nick Mason, Pink Floyd drummer, racer and car collector.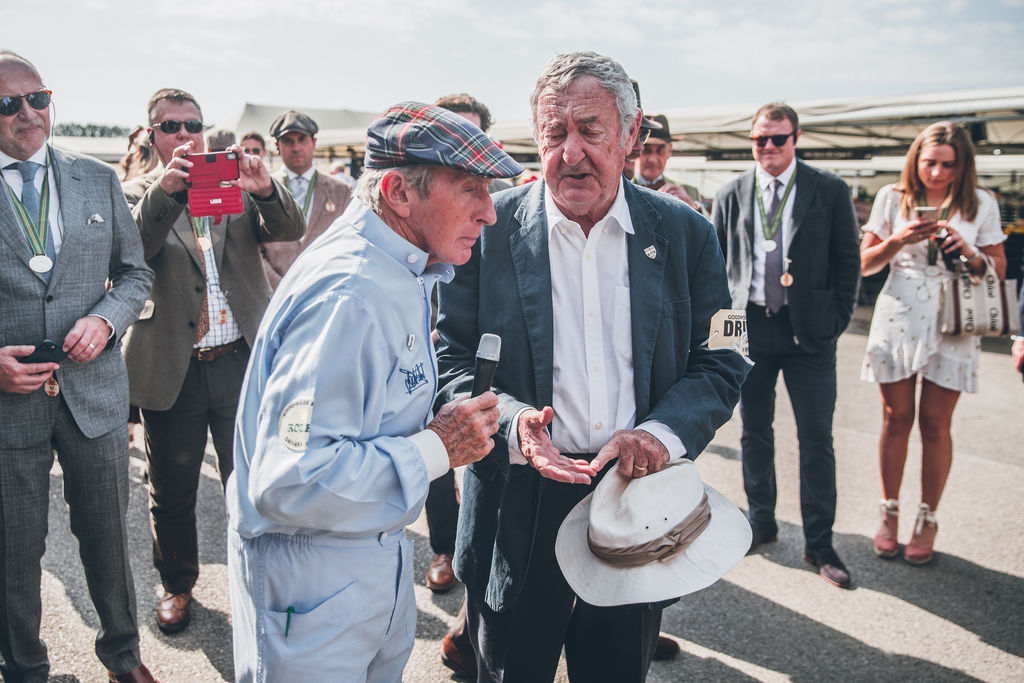 ANDREW JORDAN
Motul-backed Andrew Jordan might have retired from British Touring Cars, but the affable Englishman still competes at events like the revival when he's not doing his day job, running a classic car workshop and racing team.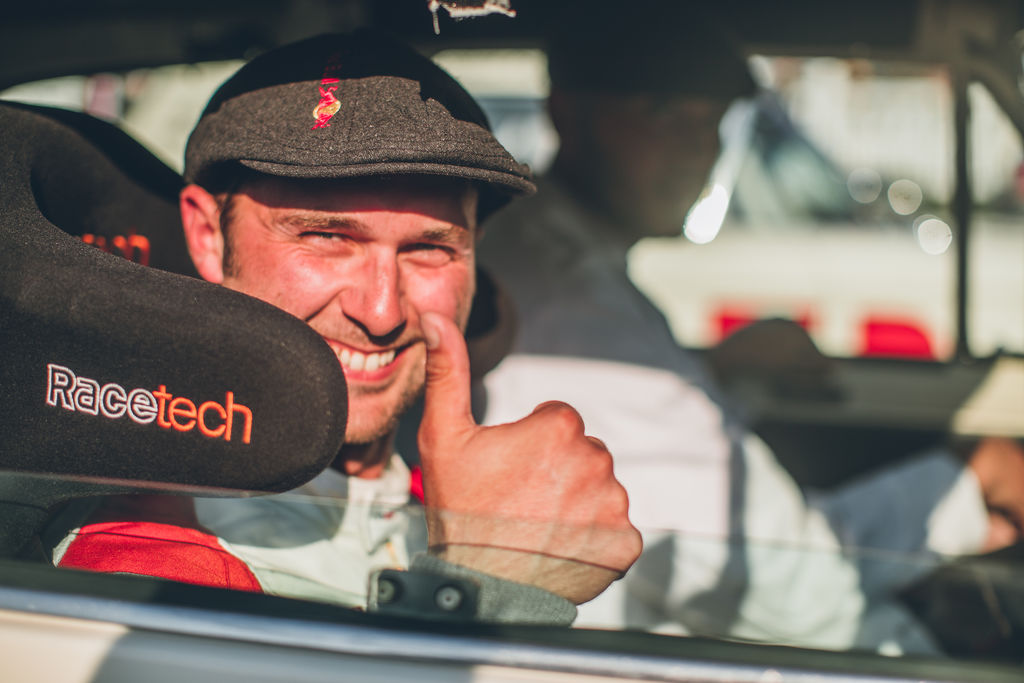 JENSON BUTTON
2009 was the year when Jenson Button really rose to fame, lifting the Formula One World Driver's title with Brawn in its debut season. He's since retired from F1 and now works with Williams as a senior advisor, as well as reviving the luxury coachbuilder Radford, which brought its Lotus 62-2 coupe to the Revival.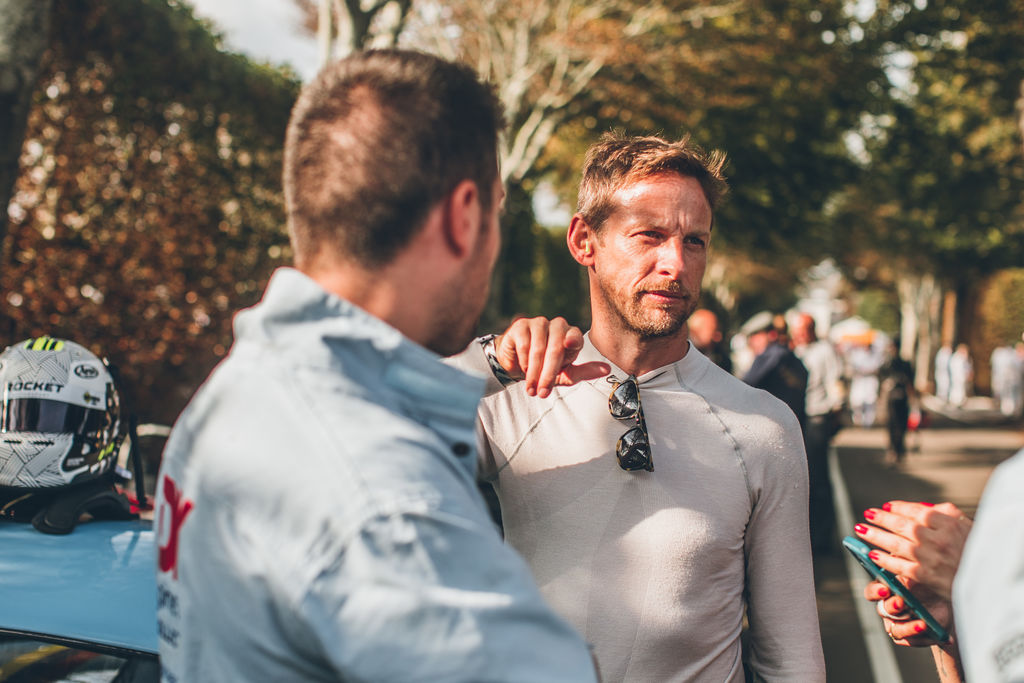 DEREK BELL
Five-time Le Mans 24 Hour winner, three-time Daytona and twice World Sportscar champion, Derek Bell is a household motorsport name. At this year's Revival he piloted a 1970 Surtees-Cosworth and a Porsche 904 Carrera GTS.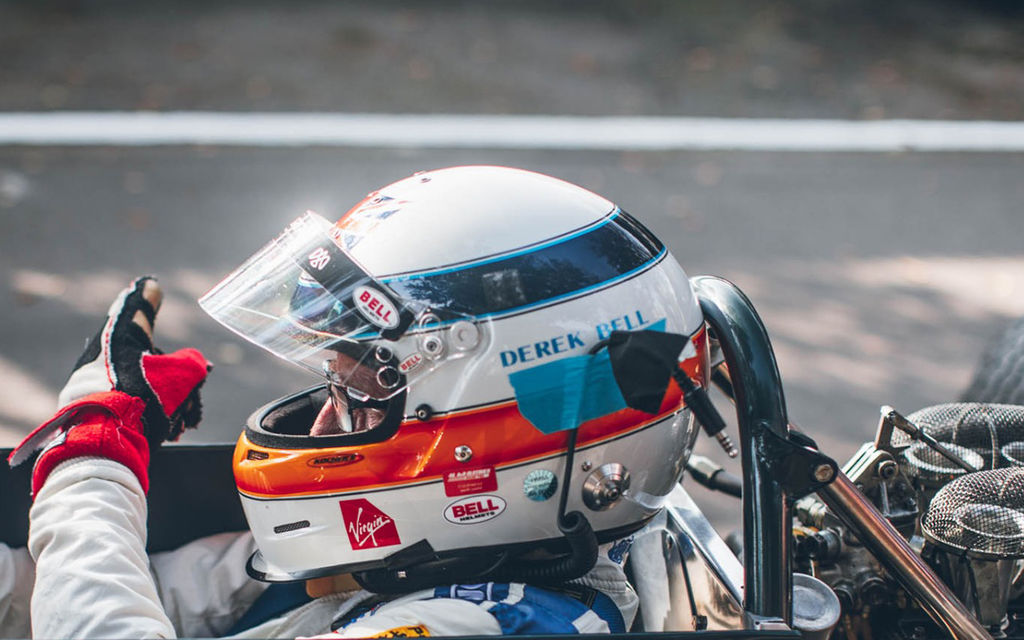 JOHN MCGUINNESS
With 23 Isle of Man TT wins, John McGuinness is one of the most famous (and fastest) people in motorcycle racing. The long-standing mate of Motul is planning a TT comeback next year, and he's also launching his own team in the British Trioptions Ducati Cup.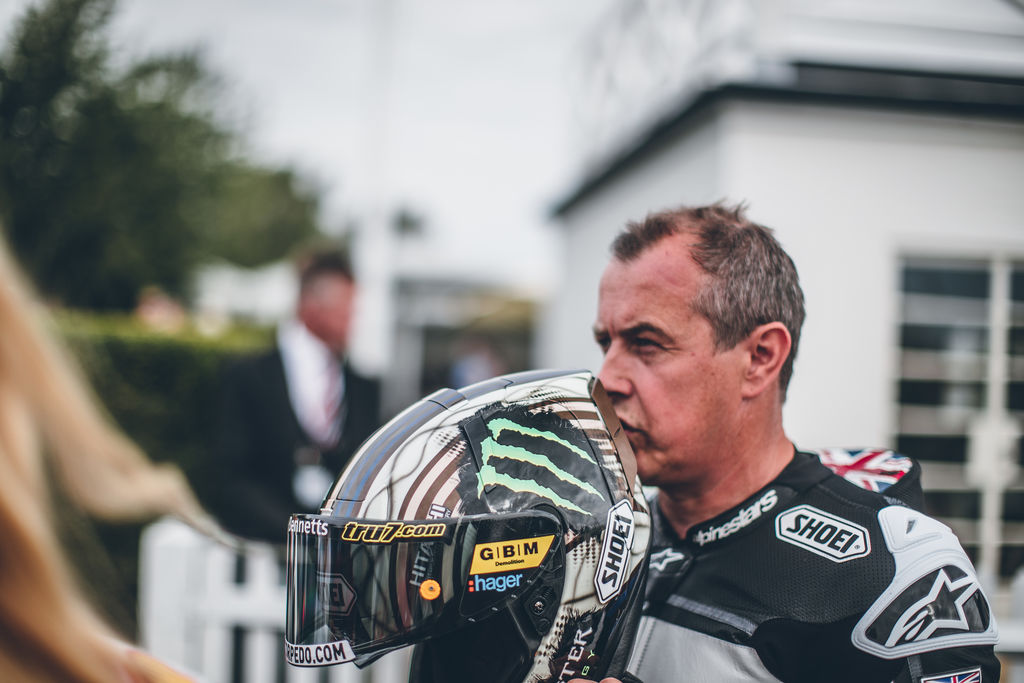 ANDRÉ LOTTERER
After a brief foray into Formula One, André Lotterer moved to Japan to compete in SuperGT, as well as competing in the 24 Hours of Le Mans. Now, the Belgian driver races for the TAG Heuer Porsche Formula E team.