Until now, and since the 1990s, Caterham's motorsport championships have been part of the British Racing & Sports Car Club (BRSCC). That has culminated in the launch of five championships, which have grown exponentially over the years thanks to Caterham's innovative racing formula.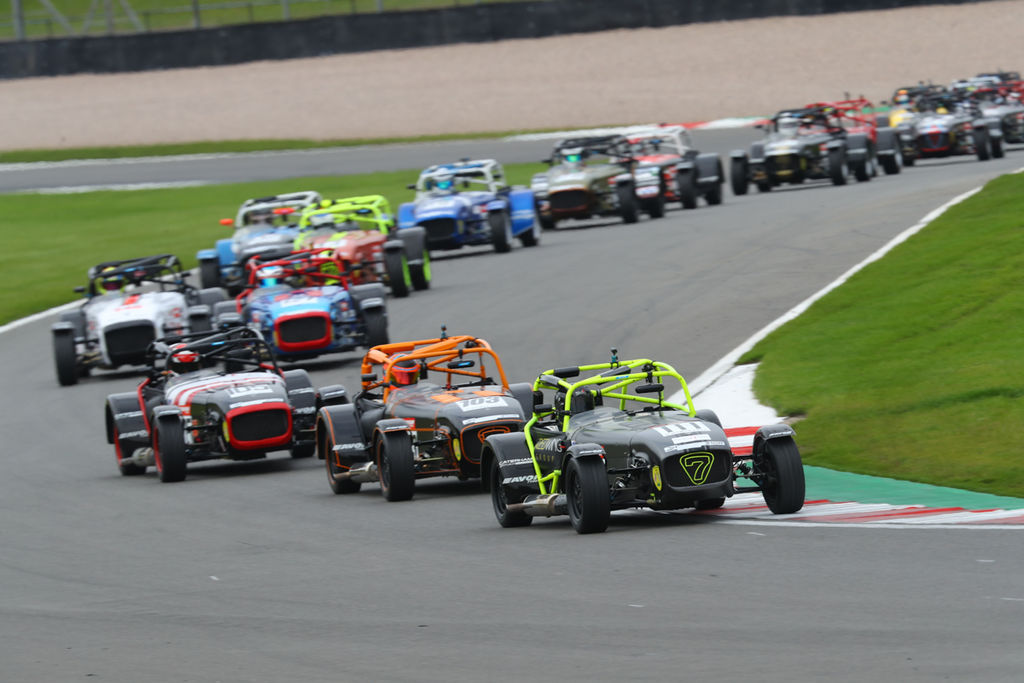 EQUAL CHANCES TO WIN
The idea is simple, allowing drivers of all budgets and experience to participate on an equal footing. But the partnership with BARC means Caterham can now take its championships to the next level and continue with its successful growth.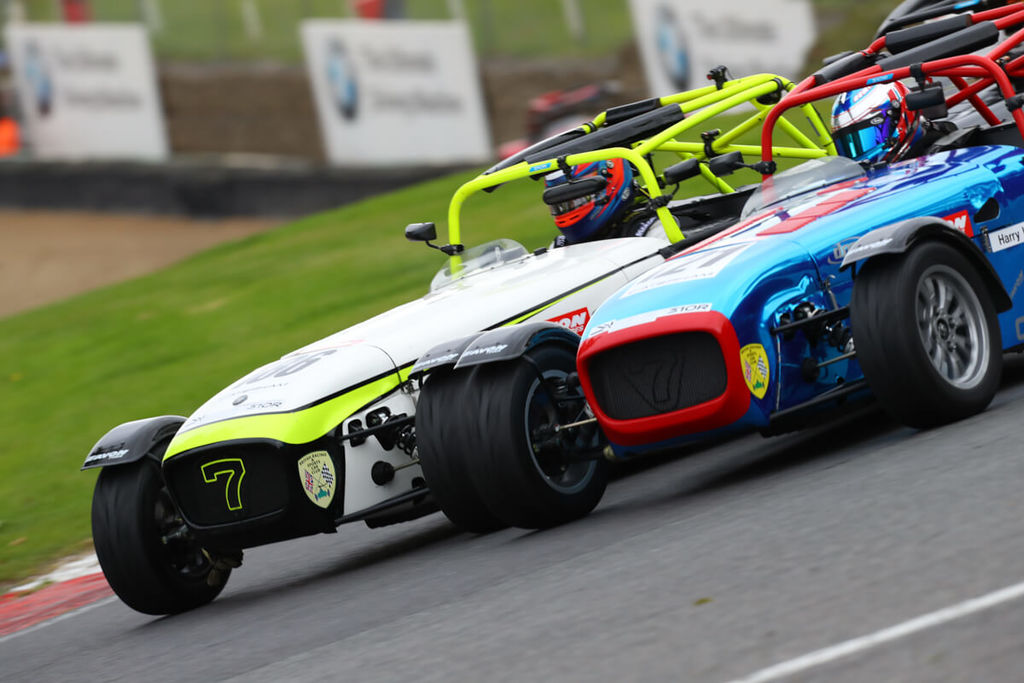 TIGHT AND COMPETITIVE RACING
BARC and Caterham are committed to continuing the long-celebrated racing format of large grids, low running costs and exceptionally close racing. Closely controlled regulations ensure one of the levelest playing fields in motorsport, while comprehensive support from Caterham in the lower rungs is bolstered by professional teams at the higher levels. In 2022, over half of the 10 races at Silverstone GP were won with less than half a second margin – so the racing is tight and competitive.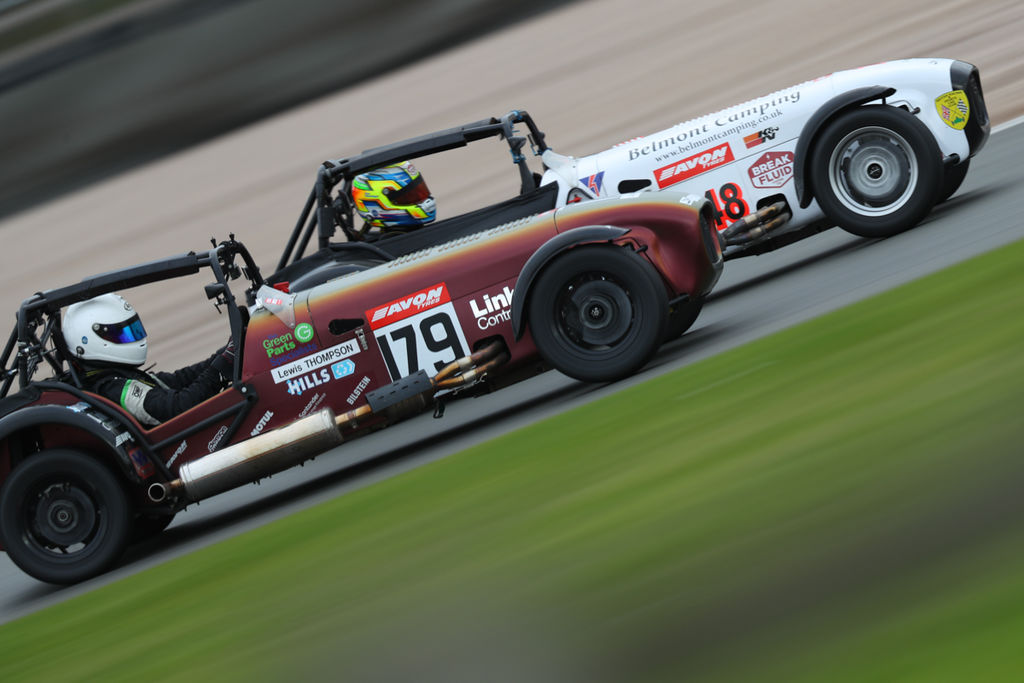 RACING PEDIGREE ON BOTH SIDES
BARC's motorsport history stretches back 110 years and has been organising and running events for the likes of the British Touring Car Championship, the MINI Challenge Championships, and the Porsche Carrera Cup (GB). As well as organising 30 club race meetings each season, BARC also runs three UK circuits (Thruxton, Pembrey and Croft), two Hillclimb venues (Harewood Hill and Gurston Down), and provides the sporting services for the Goodwood Revival, Festival of Speed and Member's Meeting.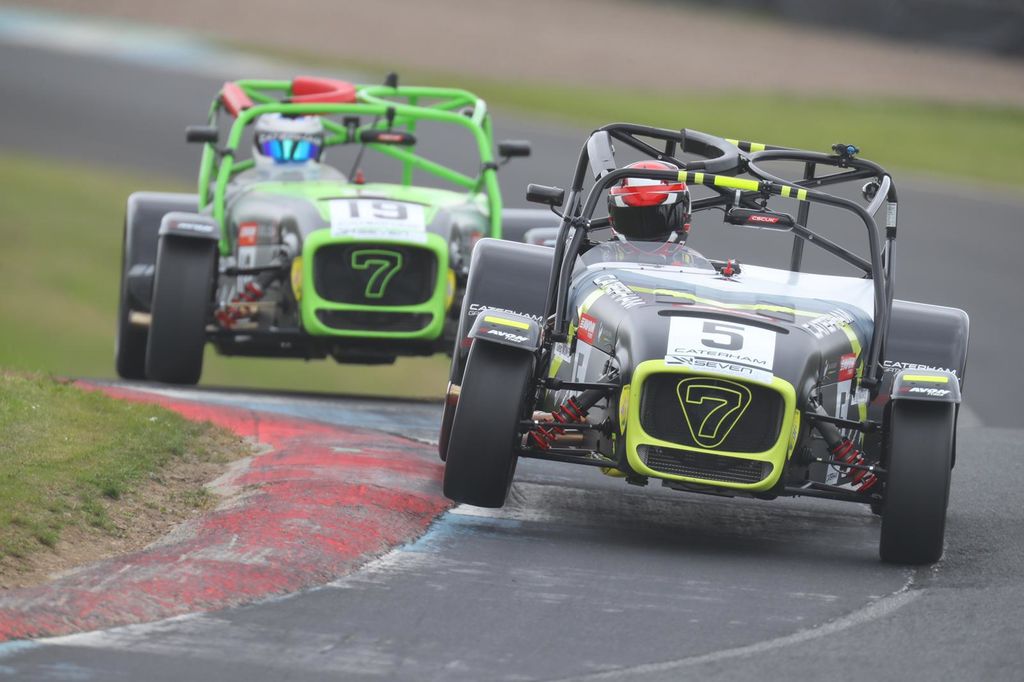 THE CATERHAM ACADEMY
Today, Caterham's championships see nearly 200 drivers taking part. The extremely successful 'Caterham Academy' series, which is geared towards novice drivers, has welcomed more than 1,200 people and taken them on the journey to become a racing driver since it started in 1995. From the Academy, Caterham has created a "ladder" of championships based on its production models, from the Roadsport, Seven 270R through to the Motul-sponsored Seven 310R championship and the flagship Caterham Seven Championship UK for the one-class Seven 420R race car. Over the years, some top-flight names in motorsport have cut their teeth in Caterhams, from BTCC driver Ollie Jackson to Olympian Sir Chris Hoy.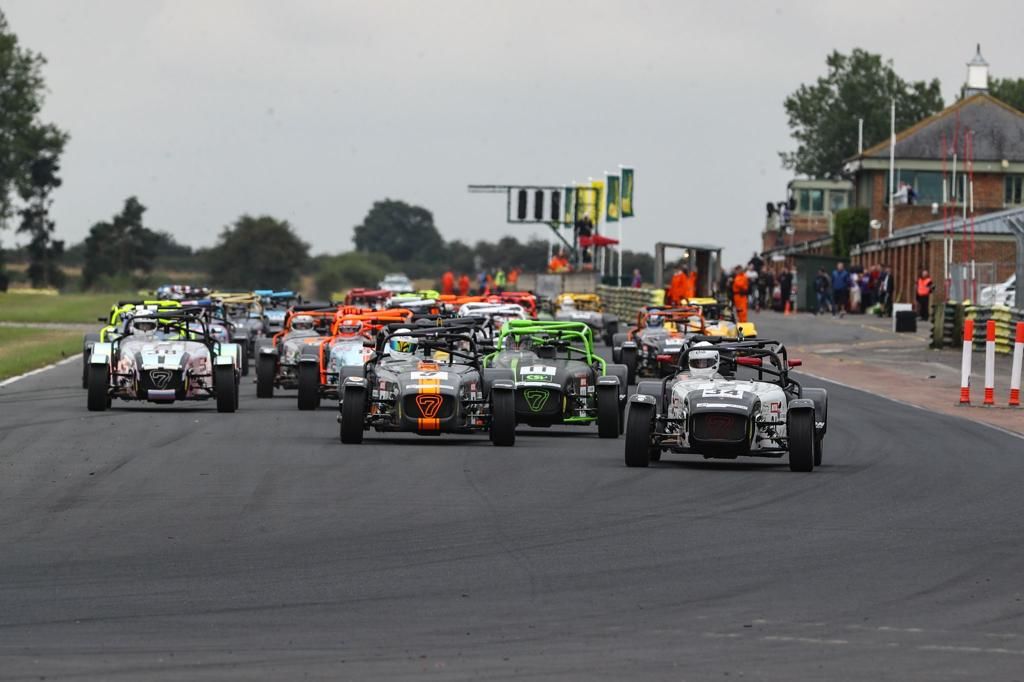 SIMON LAMBERT, CHIEF MOTORSPORT AND TECHNICAL OFFICER FOR CATERHAM SAID:
"We have enjoyed a long and successful partnership with BRSCC for more than three decades, and I could not be more grateful for the work the dedicated HQ and regional teams have done to keep our customers racing. Making the move to a new club has not been an easy decision, but as we continue to grow and step up our service, we feel the BARC are more closely aligned with our goals."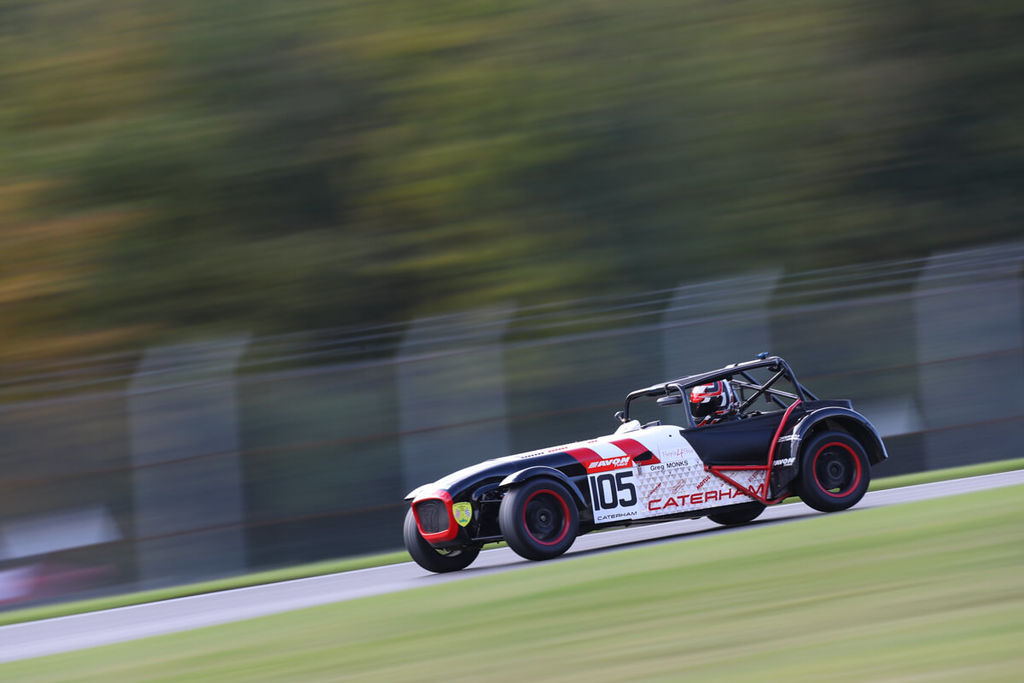 BEN TAYLOR, BARC GROUP CHIEF EXECUTIVE SAID:
"We are thrilled that Caterham Cars have chosen to race with BARC. This is really positive news and demonstrates the work that has gone into evolving our race organisation business over the last few years. We have put a great focus on delivering for our championships and competitors, which has led to improved calendars, a commitment to quality live streaming and a financial model that returns a proportion of the revenue to successful championships. We can't wait to start racing with Caterham Motorsport."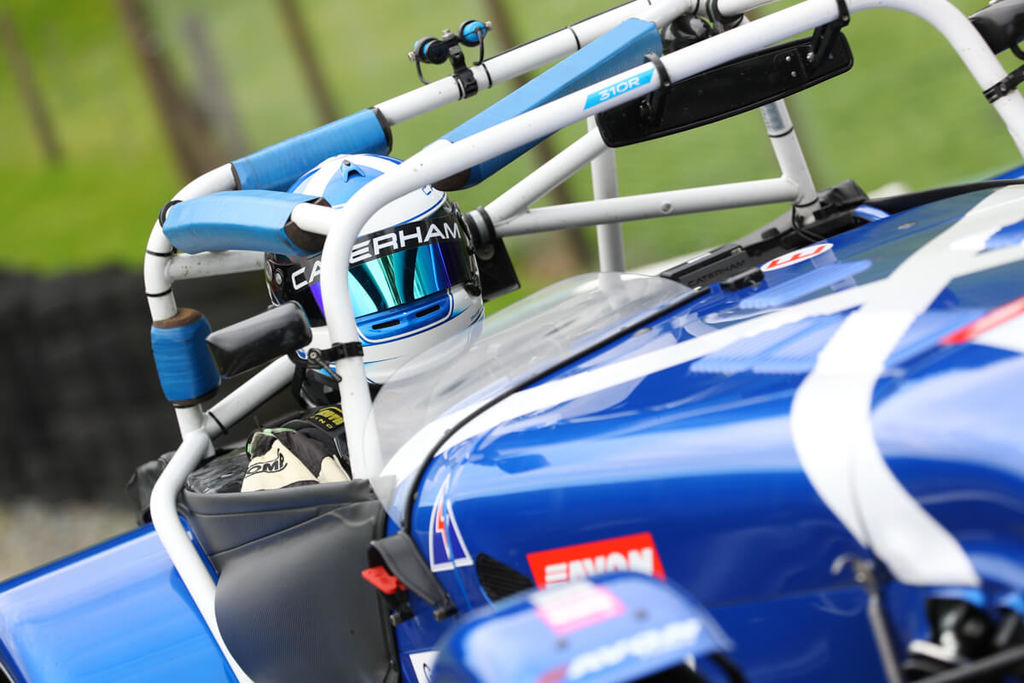 STRONG TIES BETWEEN MOTUL AND CATERHAM
Motul and Caterham are technical partners and Motul's high-quality lubricants are used in its road and race cars. Motul is also the title sponsor of Caterham's top-tier racing series, the Motul 310R Championship. Speaking about Motul's involvement in the 310R Championship, Andy Wait, automotive sales and marketing manager for Motul UK and Ireland, said: "Our relationship with Caterham continues to strengthen. Motul is always looking for ways to expand and enhance its partnerships and the 310R - and the race series it has spawned - offers us an exciting opportunity, not only on track, but also to further showcase the Motul-Caterham OEM relationship. We are delighted, therefore, to have been given the chance to be the championship's title sponsor.